THE OFFICIAL WEBSITE OF THE CITY OF SCHIO
The city of Schio, in the province of Vicenza, promotes its territory through a new portal able to offer tourists, but also citizens themselves, all the necessary information about the place.
Visiting the site it will be possible to know what to visit: both in naturalistic and cultural terms. In addition there are special sections of the most popular places in addition to the services offered by the municipality itself.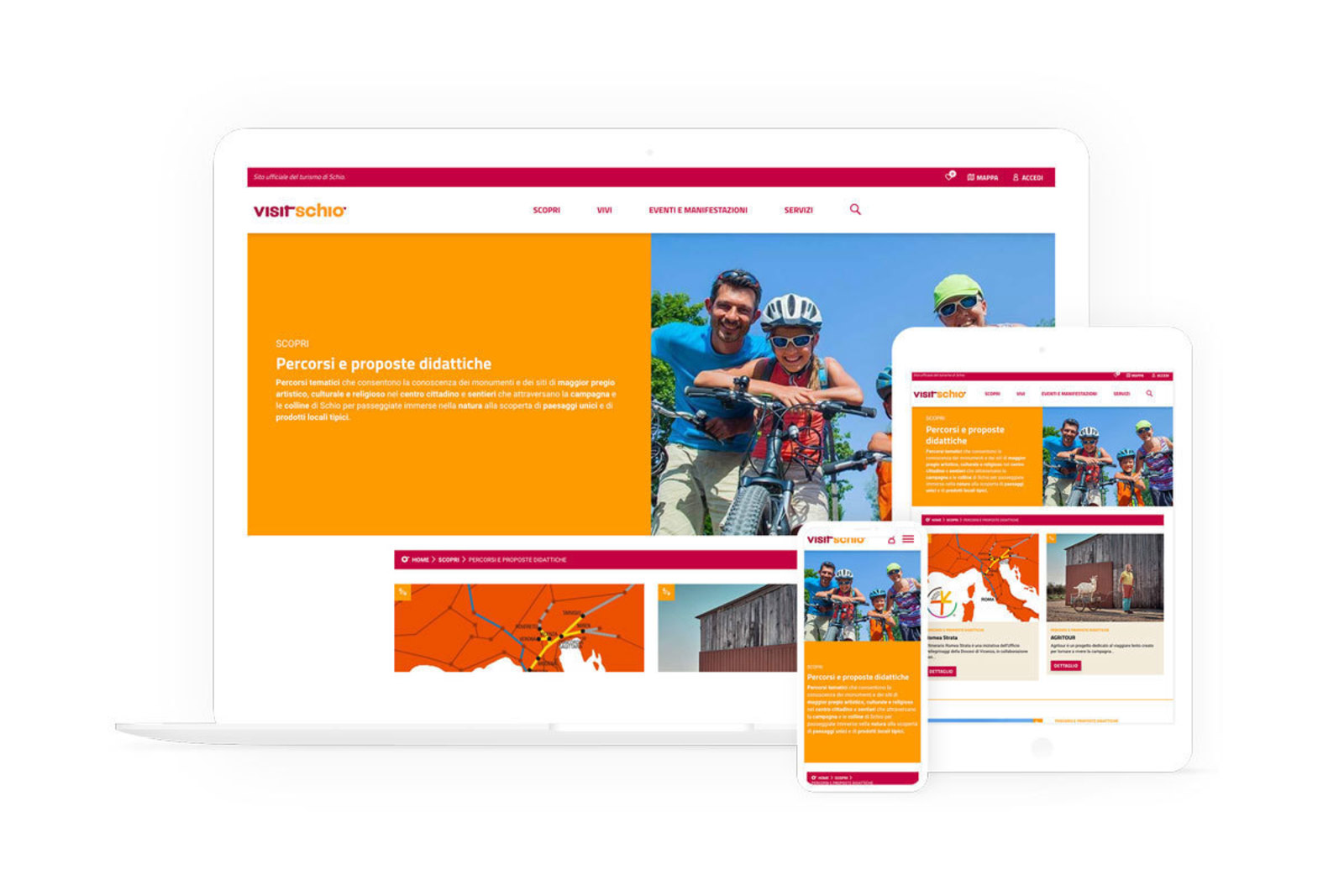 A PORTAL DEVELOPED IN RUBY ON RAILS
We have collaborated with Magnet Officina Creativa and Oliver Lab giving our technical support to build a fast and secure site, thanks to the use of the Ruby on Rails framework.
SOME FEATURES OF THE PROJECT
Interactive map with which to choose your own places of interest
Creation of a list of preferences within the site
Possibility of registration and access to the personal area
Newsletter subscription form