WE OFFER WEB MARKETING SERVICES
THE SOLUTION? DOING WEB MARKETING ... AND DOING IT WELL!
Analyze your target market, identify its needs, find suitable solutions that satisfy them and implement a project that adopts targeted strategies.
---
WHAT DOES "DOING WEB MARKETING" MEAN?
Defining objectives
Identification of customer-specific markets
Evaluation and selection of channels
Study of communication strategy
Execution and measurement of outcomes
Adjustment based on previously measured outcomes
BEST SET OF TOOLS AND PROFESSIONALISM FOR THE SOLE PURPOSE OF BUSINESS GROWTH
DEVELOPMENT
The development phase is clearly fundamental and for us, the internet website is simply a piece in the vast puzzle of web marketing, the tool that allows us to faithfully monitor your business performance.
OBJECTIVES
Together with you, we define a list of outcomes to achieve; we assign them the value and the time within which we would like to obtain them. This is the best way to plan a rigorous and highly-efficient communication strategy in synergy with other company's resources.
OPTIMIZATION FOR SEARCH ENGINES
SEO on site and SEO off site: state-of-the-art development, content optimization, link building, mobile-first, voice search, featured snippets, scheme, speed: these are the ingredients of today's SEO.
ADV (Amplification)
SEM (Google AdWords e.g.), Social Media Marketing and email marketing are some of the channels we use to amplify your message. Every penny invested is continuously monitored and we know with certainty what results it has brought.
MEASUREMENT OF OUTCOMES
Only what is measurable and measured can be evaluated. By matching the data from the website with the data from all other platforms (Google AdWords, Facebook Pixel, etc.) we are able to obtain practical and easy-to-read reports you can easily understand.
STRATEGY ADJUSTMENT
We are not afraid of making mistakes because we instantly get feedback on the performance of our actions. This allows us to act in real time on the campaign in progress to minimize the cost of the latter.
OUR EXPERIENCE
Years of study and experience in the field have led us to develop an efficient process that enables us to adjust in real time the strategies adopted for your project allowing you to appreciate the achieved outcomes.
---
MEASURABLE DIGITAL STRATEGY
There is no such thing as an effective digital strategy without measuring results.
We collect data using state-of-the-art data visualization tools (e.g. Google Data Studio) and present it to you in a clear and simple manner.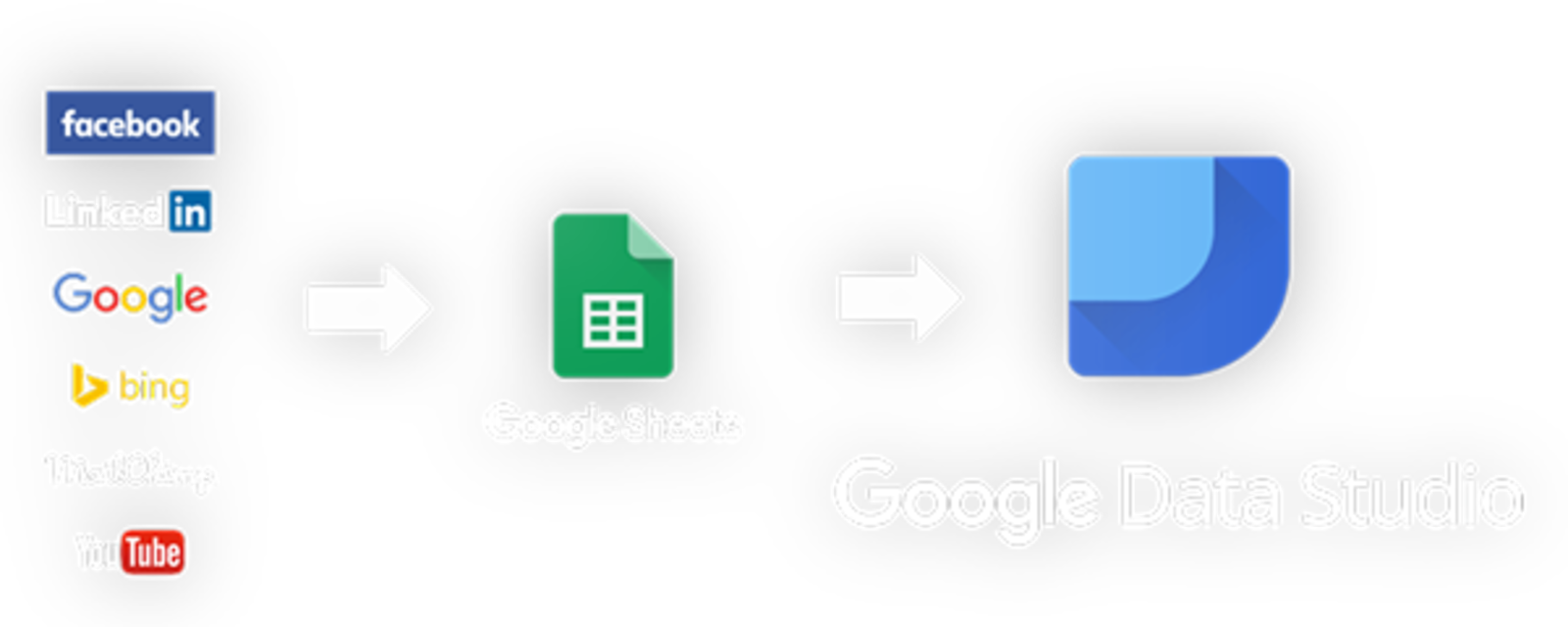 DO YOU NEED TO ADOPT WEB MARKETING STRATEGIES?
We look forward to hearing about your project!