OPEN POSITIONS
We recruit willing young n3rd soldiers at Padua and Vicenza.
WORK WITH US
We are always looking for new figures with which we can grow together. What matters to us are not the numbers but the passion for the digital world, we don't want to be a company with employees but a group of people who share experiences.
Team building, remote working, work-life balance are just some of the aspects we take into consideration when we work.
DIGITAL ADVERTISING SPECIALIST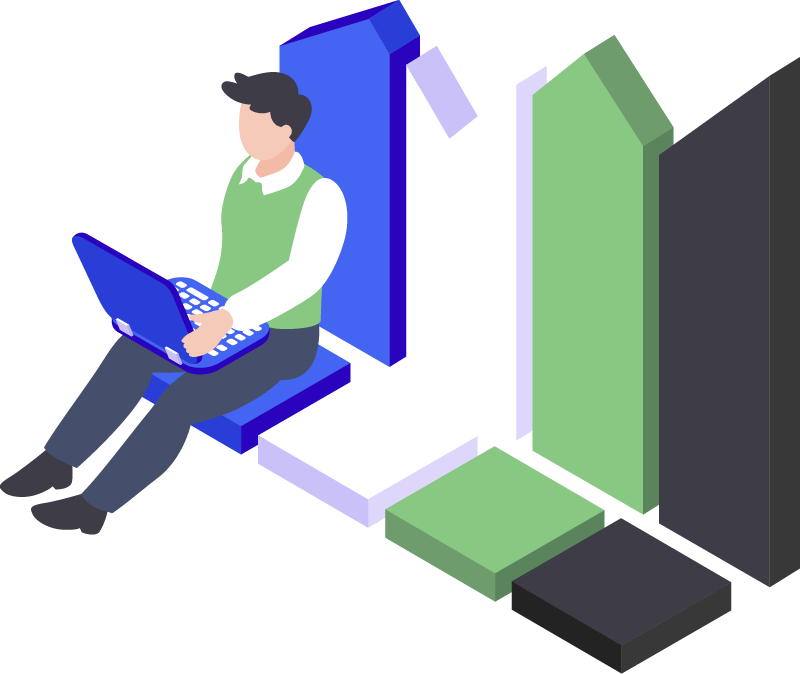 Siamo alla ricerca di un senior Digital Advertising Specialist - Web marketing con pregressa esperienza di almeno 3 anni dimostrabili in ambito agenzia da inserire nel nostro team come figura leader e responsabile del reparto.
Sei sicuramente dei nostri se...
Sai sviluppare e gestire l'operativa delle campagne advertising (marketing diretto e remarketing) su piattaforme quali Google Ads, Facebook Ads (opzionali Tiktok Ads, Amazon Ads, Bing Ads)
Hai capacità di definire i budget e i KPI di progetto
Svolgi con costanza l'analisi dei dati, il monitoring e la loro ottimizzazione
Produci reportistiche e presentazione dei risultati per i clienti
Sviluppi Dashboard in Google Looker Studio (o software alternativi) per la gestione della reportistica automatizzata
Analizzi gli insights e condividi i risultati in ottica di costante miglioramento delle performance di canale
Sai condurre A/B test
Le competenze che cerchiamo:
Pregressa esperienza nella gestione di campagne pubblicitarie online
Ottima conoscenza di Google Ads con annesse risorse. Richiederemo prove dell'esperienza e budget gestiti in precedenza.
Ottima conoscenza di Facebook Ads con annesse risorse (Business Manager, Pixel di monitoraggio, catalogo prodotti). Richiederemo prove dell'esperienza e budget gestiti in precedenza.
Sufficiente conoscenza di LinkedIn, TikTok, Bing e Amazon Ads
Ottima conoscenza di Google Analytics, Google Tag Manager, padronanza delle tecniche di debug
Capacità di analisi e interpretazione dei dati e problem solving
Capacità di gestire in autonomia i progetti, il rapporto con i clienti e saper gestire un team di persone
Apprezziamo anche se hai competenze in:
Conoscenza e padronanza Google Analytics e Google Tag Manager server side
Cloudflare Zaraz
Google Ads/Facebook Ads avanzate
Capacità di programmazione HTML/JavaScript
Conoscenza di pratiche di ottimizzazione SEO
WEB DEVELOPER JUNIOR
We are looking for a junior web developer to be included in our crew who likes to work in a team, with a spirit of initiative and flexibility.
You surely belong to us if ...
You are precise in managing work and meeting deadlines
If you too love the web world and its trends
You like to learn and work even outside your ambits
You are multitasking
The skills we seek:
Excellent knowledge of HTML5 and CSS3
Good understanding of object-oriented programming
Good skills in JavaScript and PHP
Basic knowledge of at least one development framework
Basic knowledge of MySQL
Basic knowledge of at least one of the following CMS Drupal, joomla, Wordpress
Basic understanding of the principles of on-page SEO
We also appreciate if you have skills in:
SASS
ES6 and subsequent specifications
Basic knowledge of one of the following development frameworks: React, Vue, Angular
Basic knowledge of Ruby On Rails
YOU HAVE TALENT?
We are always open to new knowledge and collaborations.
Every occasion is good to meet new people and new stories, and who knows what the future holds: we can one day become colleagues, or collaborate together on exciting projects.