TWO WORDPRESS WEBSITES IN ONE SOLUTION
SIP Italia is a company from Padua, which after years within the rental and multimedia monitor installation sector has diversified, becoming part of the photovoltaic world, renewable energies and consumption management.
The project consisted of creating two sites for the two companies. We used WordPress with which, thanks to the theme settings and the various plugins installed, we set the various parameters to differentiate the two projects through colors, buttons, fonts and photos.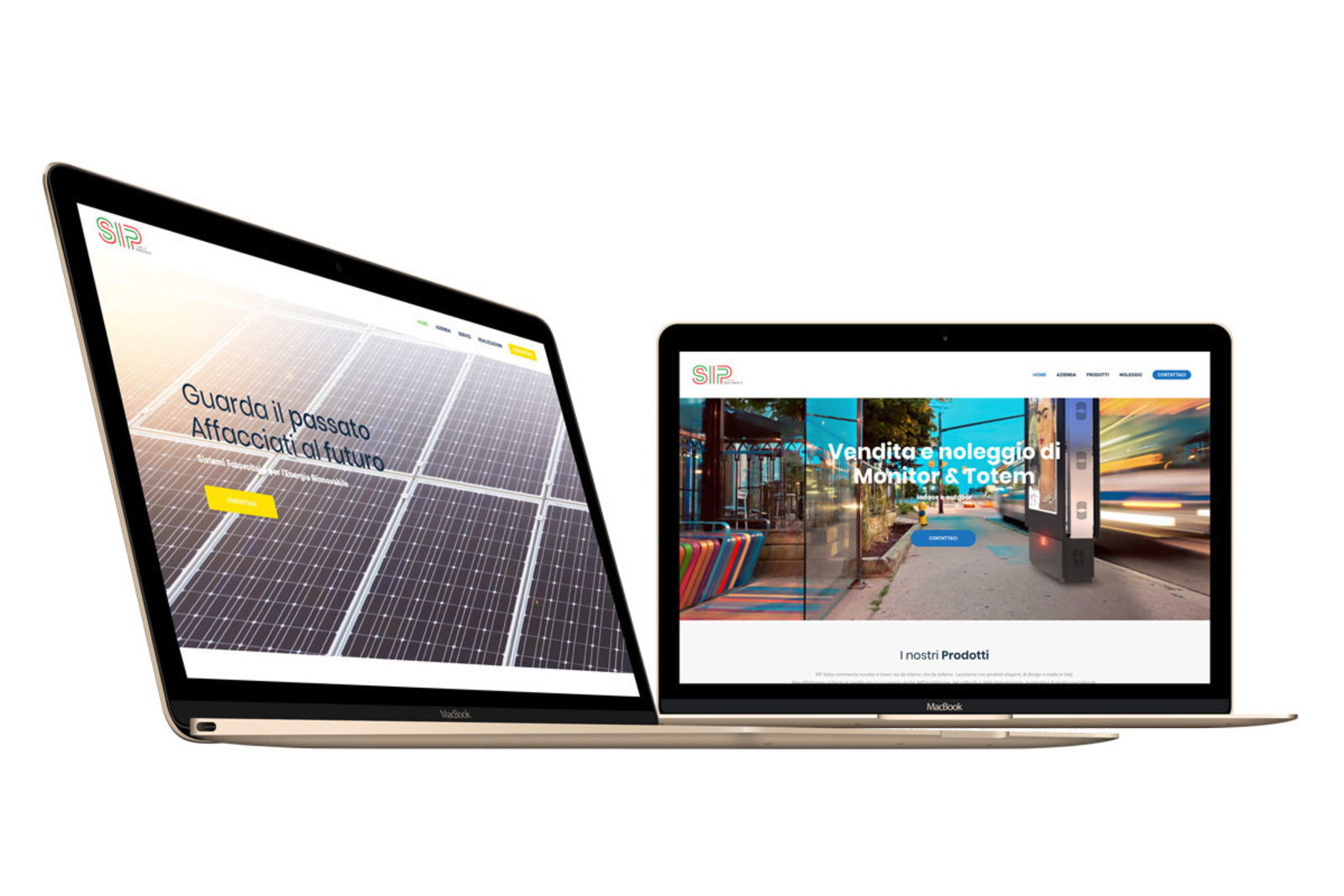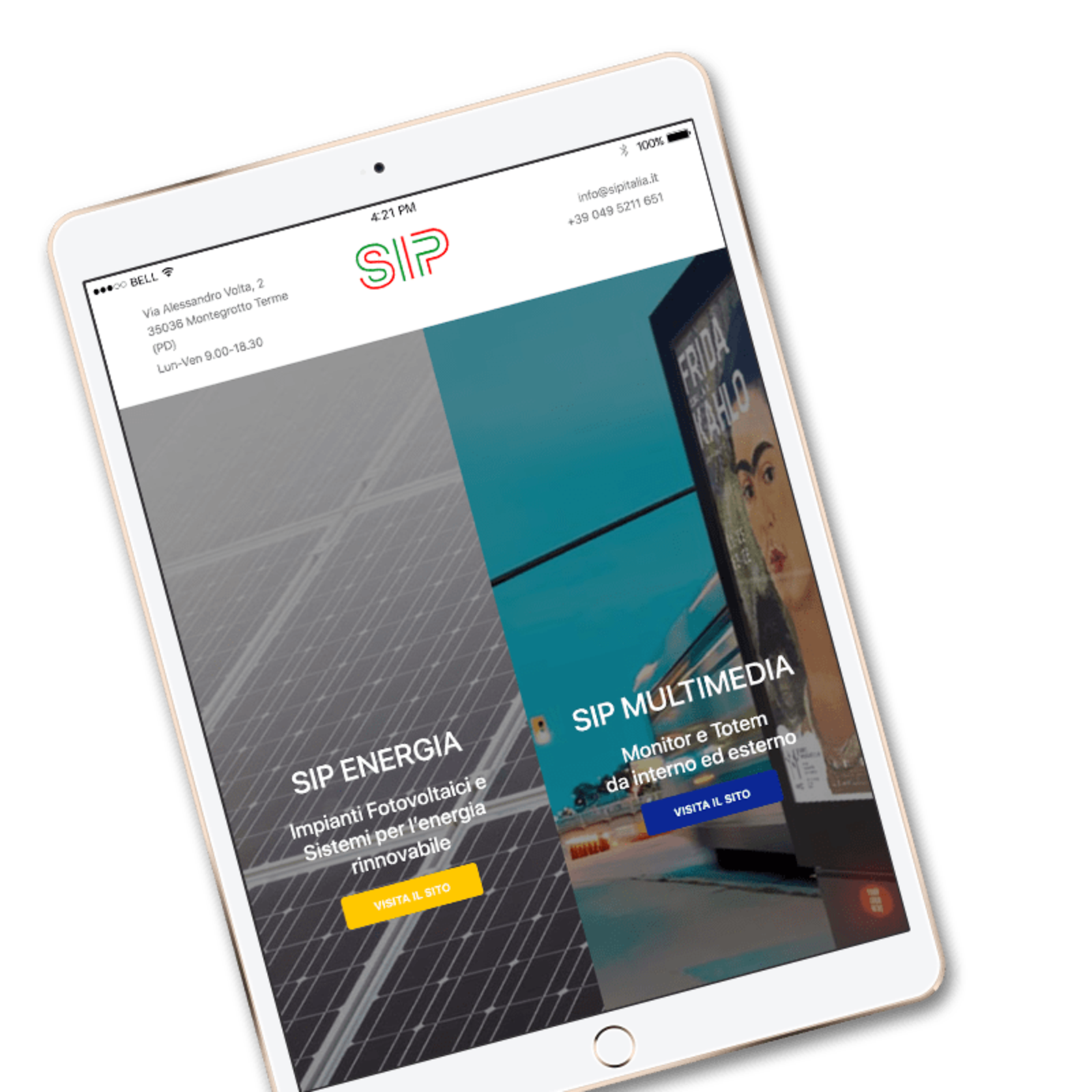 LANDING PAGE
We have created an introductory landing page, where the visitor can view and choose which of the two websites to enter: one relating to renewable energy or multimedia totems.
SIP ITALIA ENERGY
The Energia SIP Italia site is where the installation and maintenance services of the solar panels, LED systems, charging stations and much more are shown:
There is a page with all the services provided by SIP Italia
If interested in a service there is always a contact form with which to request a quote
The gallery page shows the various optimizations for photovoltaic systems, from before to after the intervention of SIP
The contacts are clickable, this to be able to communicate immediately with the company
SIP ITALIA MULTIMEDIA
In Multimedia SIP you can buy or rent the various multimedia totems and monitors offered by the company, in particular:
Each product that is consulted, in addition to a description, presents a technical sheet that can be downloaded and consulted
The rental page shows all the advantages of using this service, as well as a form to request one immediately
The maps that display the location of the venue have been customized to refine with the colors of the website
All products have a unique SEO description, increasing the level of indexing on search engines