Eumaco - Oyster
A SITE FOR PIONEERS OF THE TELEMEDICINE

Always attentive in the Research & Development sector, Eumaco is today a solid Italian company at the forefront of the Telecardiology, Telemonitoring and Teleservice sectors.
Eumaco contacted us for the complete redesign of their website and their Oyster ECG cloud software.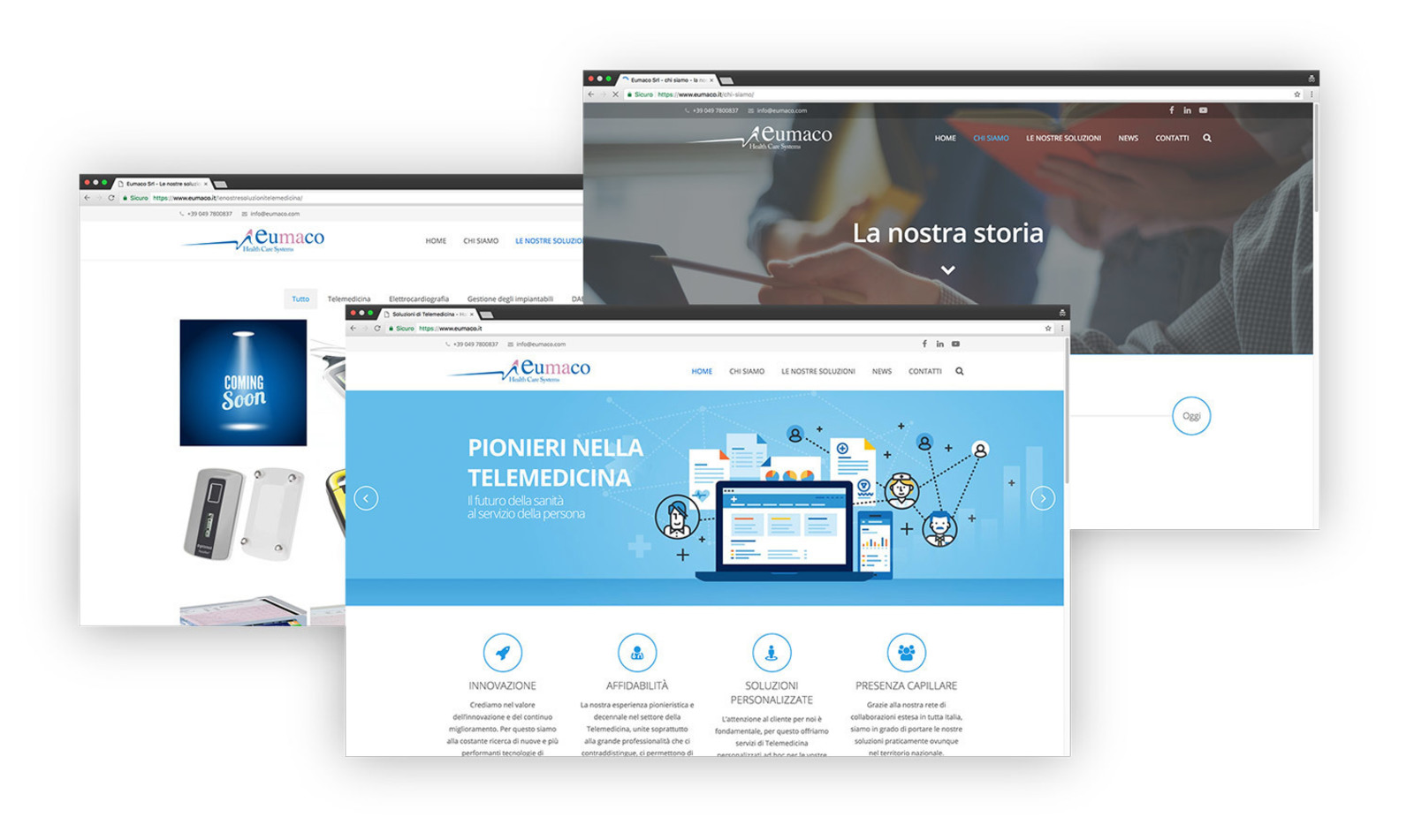 A COMPANY WEBSITE BUILT ON WORDPRESS CMS:
An airy, clean and responsive template perfectly communicates the identity of Eumaco.
It is mobile-friendly
It has been programmed to make it easily manageable by the customer
It presents a well-structured product portfolio, with technical and video sheets of the goods sold.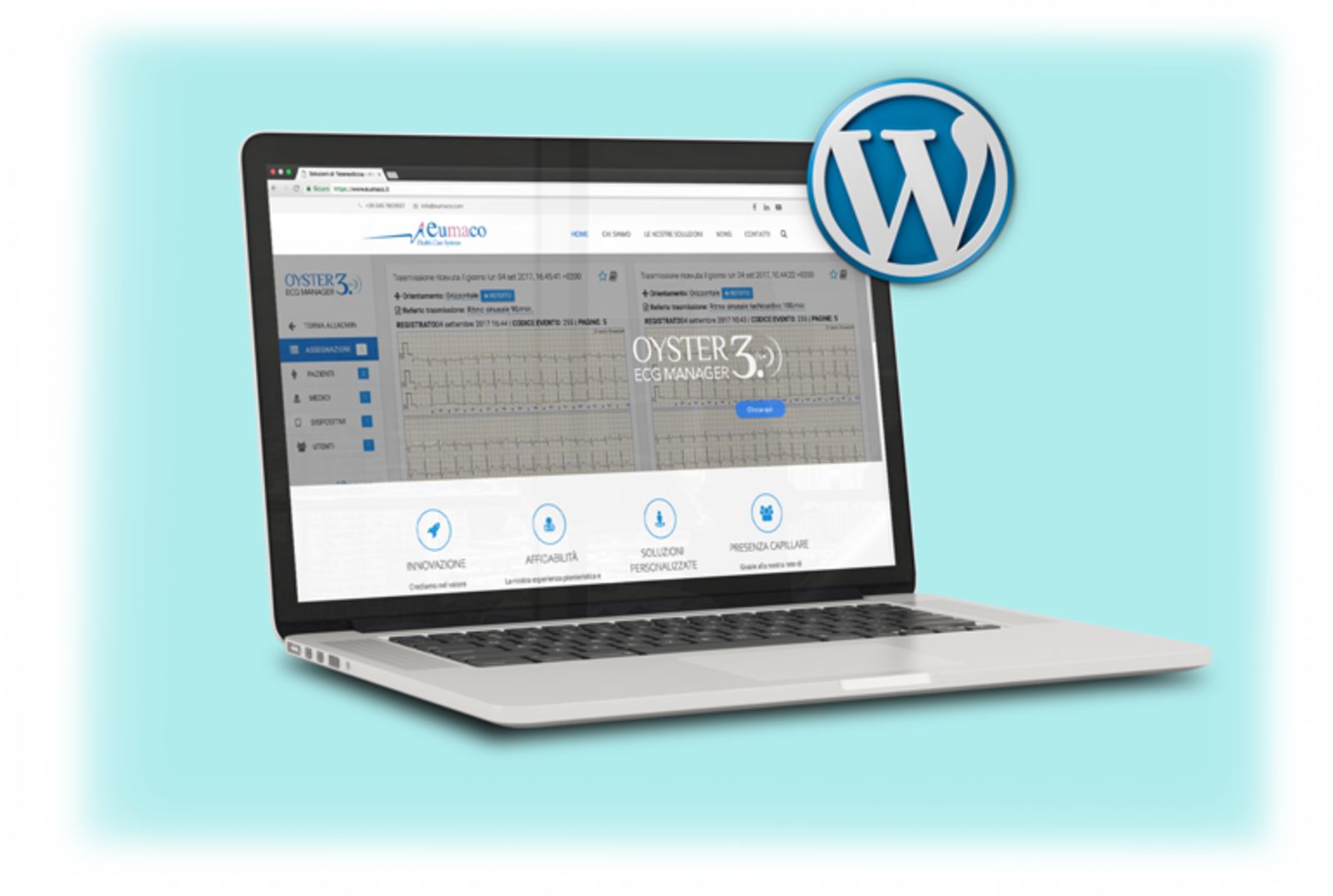 THE CLOUD OYSTER ECG SOFTWARE
The software is used in private and public administration structures, takes care of receiving and processing ECG traces (Electrocardiograms) from the devices in use.
It provides multi-user management, so the staff related to a structure can access it at any time, from any location and device, without having to install any software in the archive of their patients.
Physicians can very easily analyze ECG traces and make reports available to operational staff.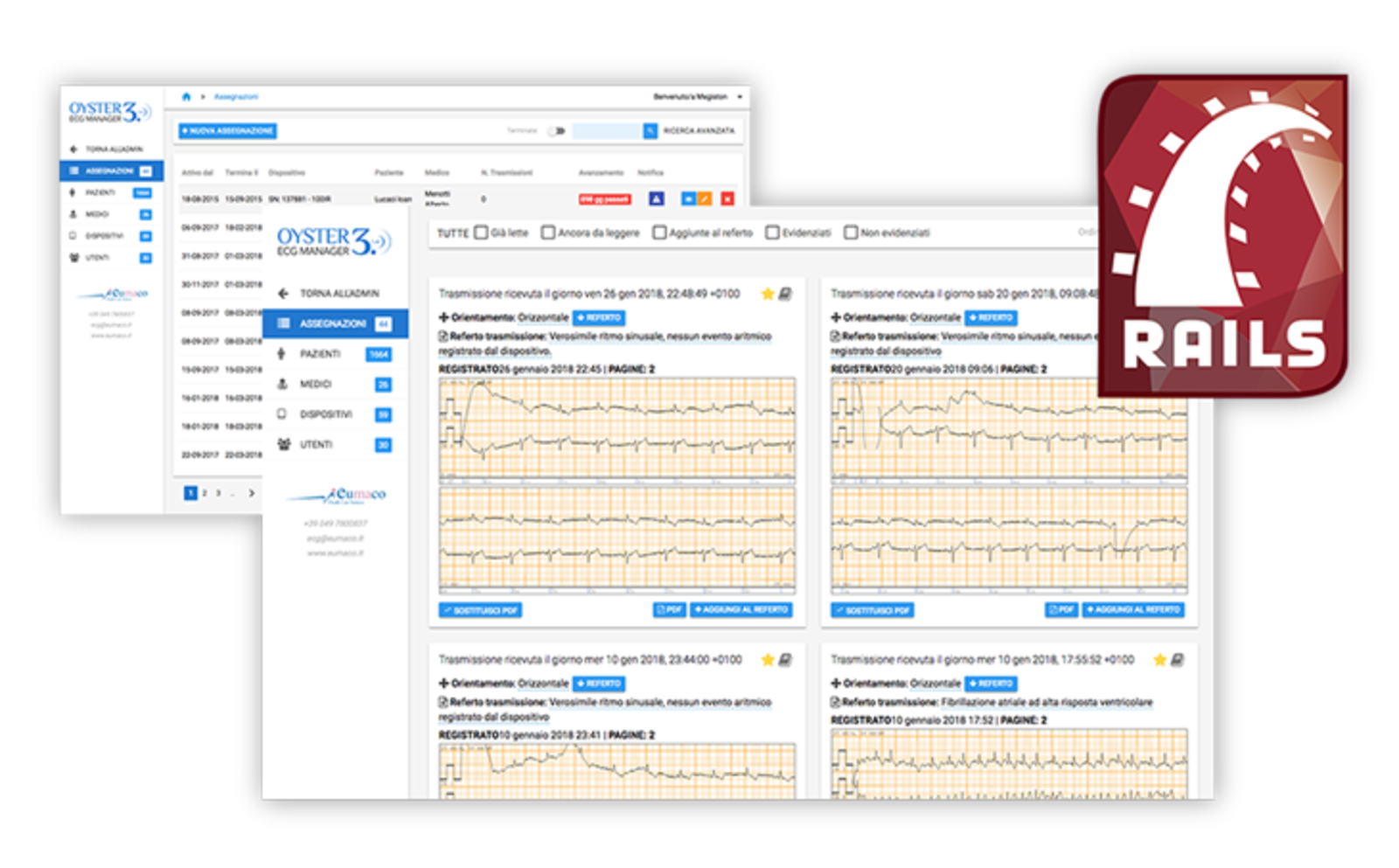 RUBY ON RAILS RULES
The software was custom made in Ruby on Rails
A Code system has also been configured for the management and parallel processing of ECG traces
The front-end part of the project was created following the guidelines of the Material Design
Hosting has been a step taken into consideration by top quality Partners, with ISO Certifications and Storage with virtually infinite High availability
The computational servers are vertically scalable based on the traffic needs of the software itself.