RUNNERS IN STYLE AND INNOVATION
For over 120 years the Bigolin family has been running at the speed of innovation, studying and testing new construction techniques and exploring new materials. It is from a small laboratory on the outskirts of Milan that Selle Italia is born, the Italian leading company in the design and production of saddles for road bikes and mountain bikes.
Our collaboration stems from the customer's need to create a cutting-edge saddle configurator, where users can customize their saddle in many aspects, from shape to color.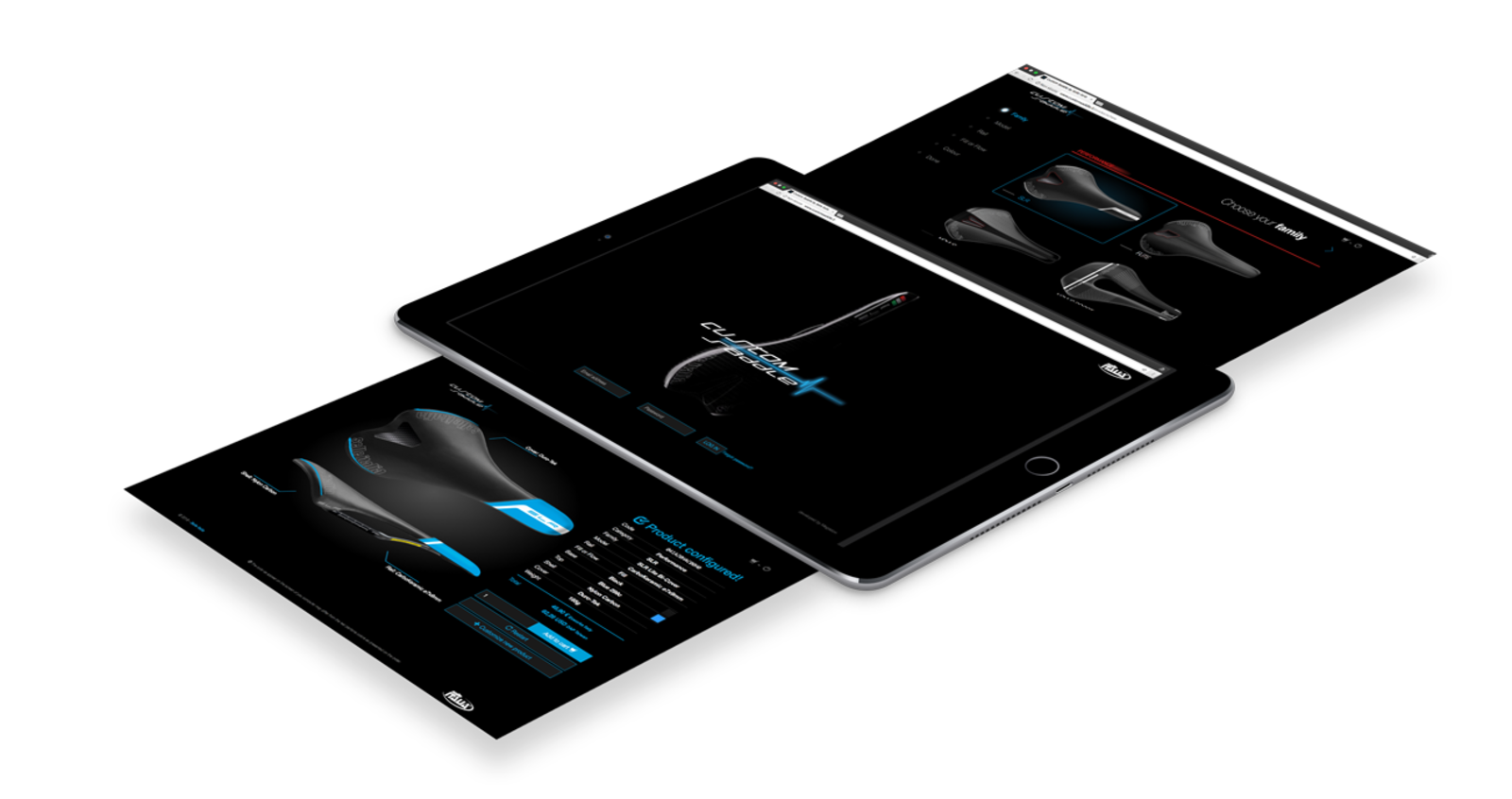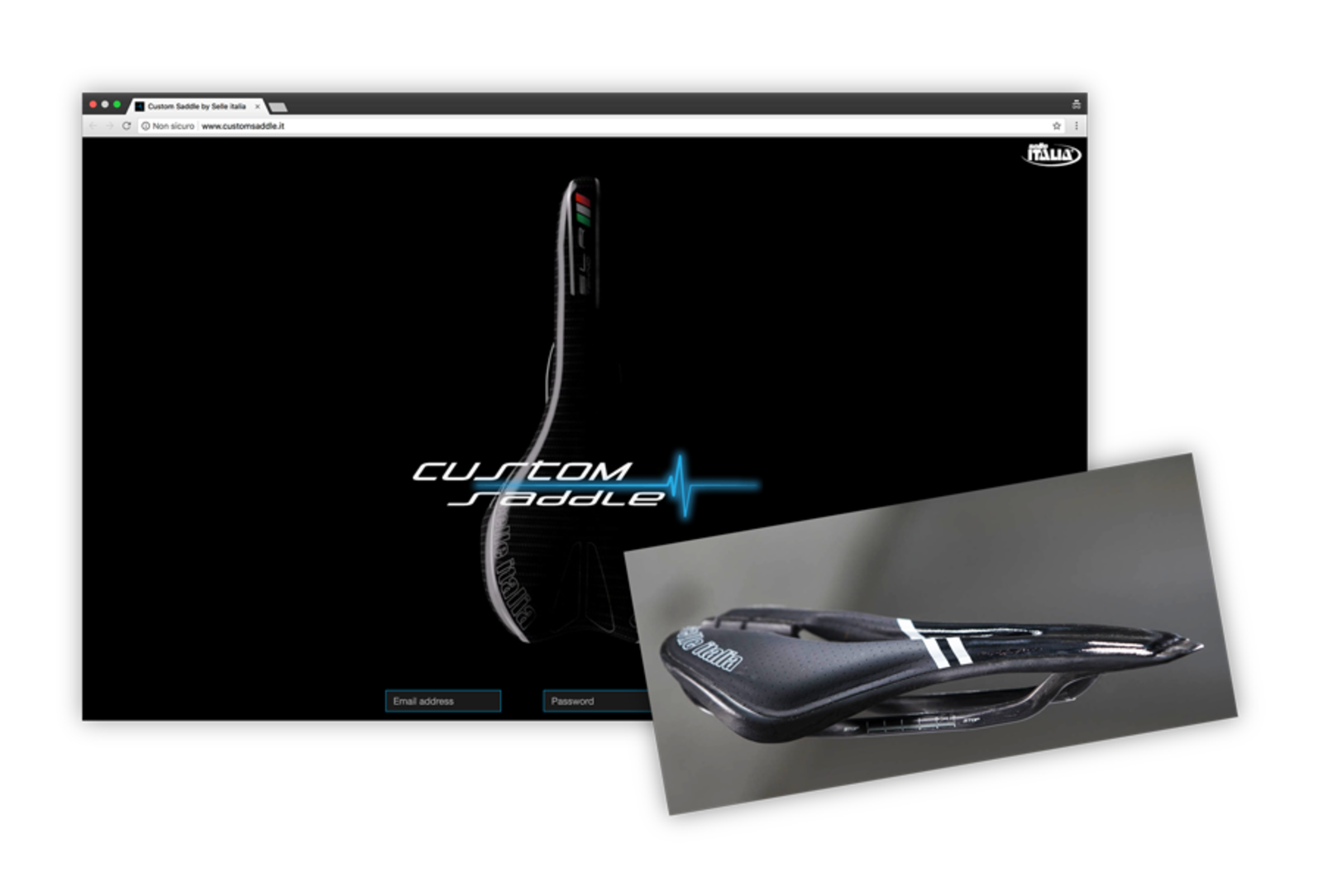 A B2B ON RUBY ON RAILS
The site, developed with the Ruby on Rails framework is a B2B, dedicated exclusively to buying and selling between companies.
The style is very appealing and highlights the product, the saddle, bringing it to the same level as the most famous high design products in the world.
EASY CUSTOMIZATION
Once logged in, the user independently creates the saddle starting from basic models and adding graphics, colors and other customization factors in the path, easy and intuitive.
The variety of customizations is really wide, we dare to say infinite.
In fact, more than 10,000 combinations are possible.