THE VENETO'S MOST PROVIDED ARMORY
For three generations, Dal Balcon has been offering its customers a place to buy the best sporting weapons.
The armory, however, is not a simple arms shop, inside you can find the workshop for the repair and maintenance of your rifles as well as an underground shooting range to test their products.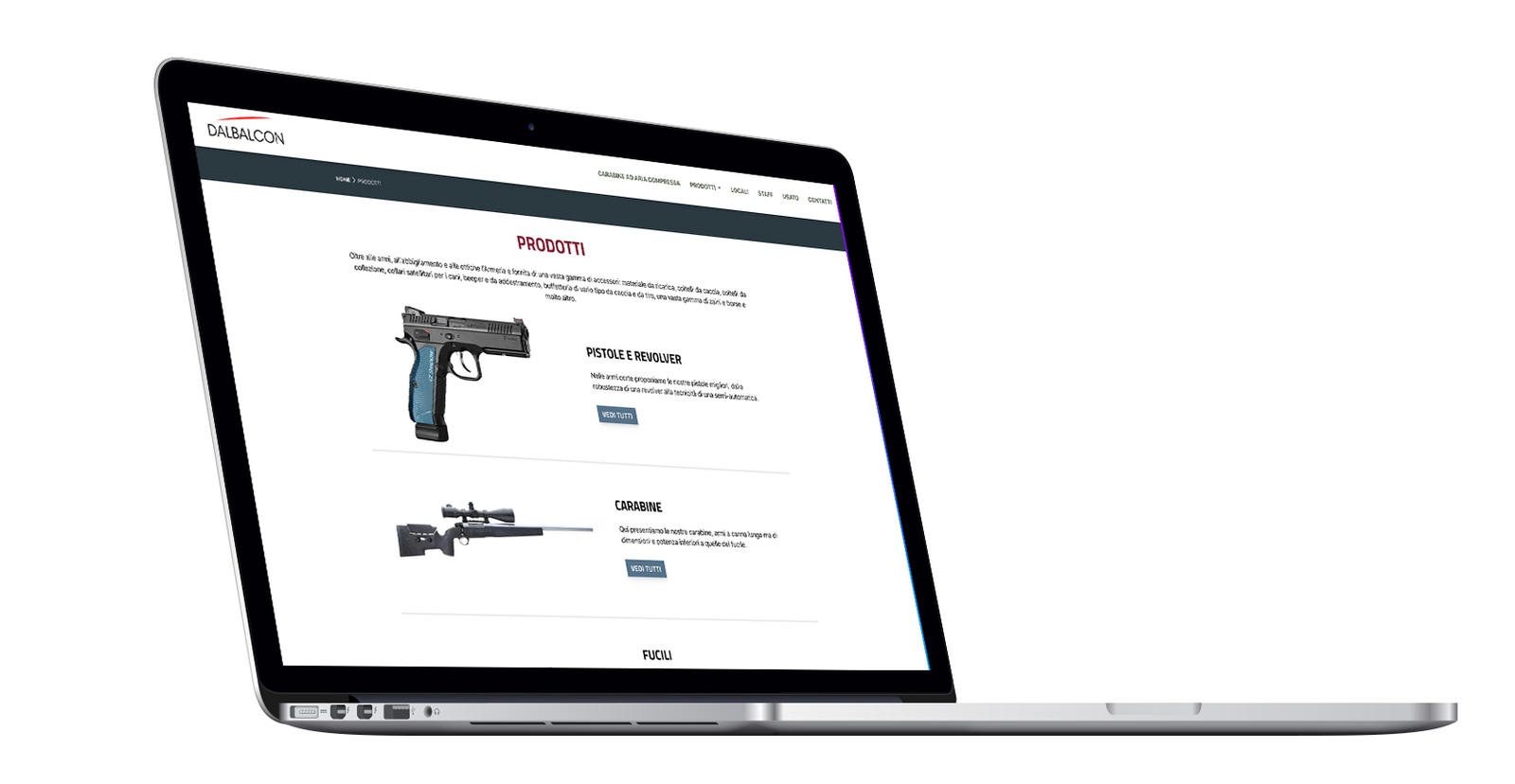 A SHOWCASE CREATED IN RUBY ON RAILS
The site was entirely developed with the Ruby on Rails framework creating an online showcase of the products and rooms present in the armory.
All this has allowed to have a totally custom site and a secure online space for the sale of the products proposed by Dal Balcon.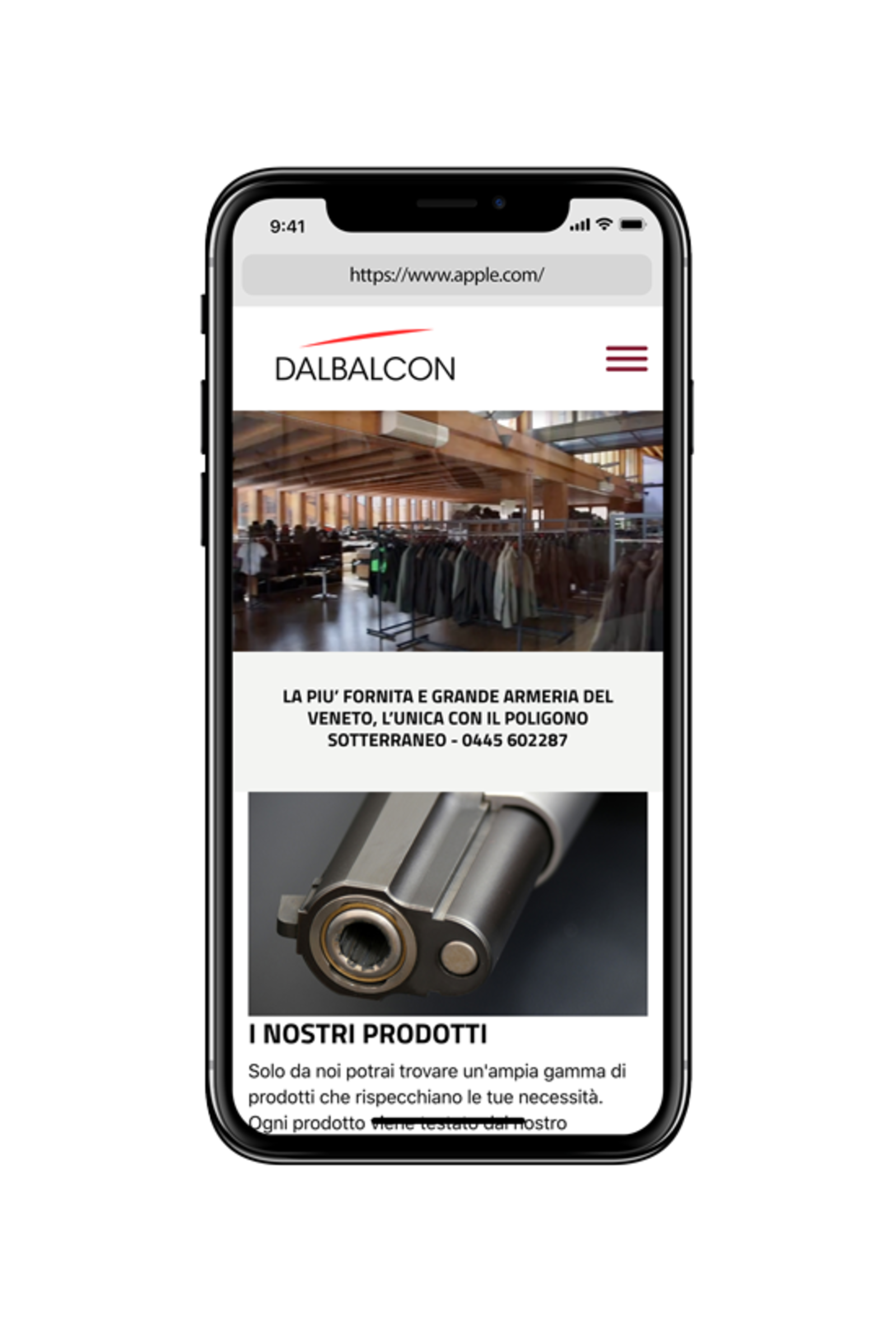 ADVANCED SEO
Each product included in the digital catalog, be it a pistol or a hunting accessory, presents a specific and specific SEO for that product.
Therefore, the Dal Balcon armory showcase faces Google, allowing all users using the search engine to immediately find their favorite weapon.