Naturglobe is a company specializing in the cultivation and distribution of agricultural products in the Veneto area such as potatoes, carrots, onions and pumpkins. For the delivery of products, Naturglobe collaborates with certified producers for an accurate management of the goods in their warehouses.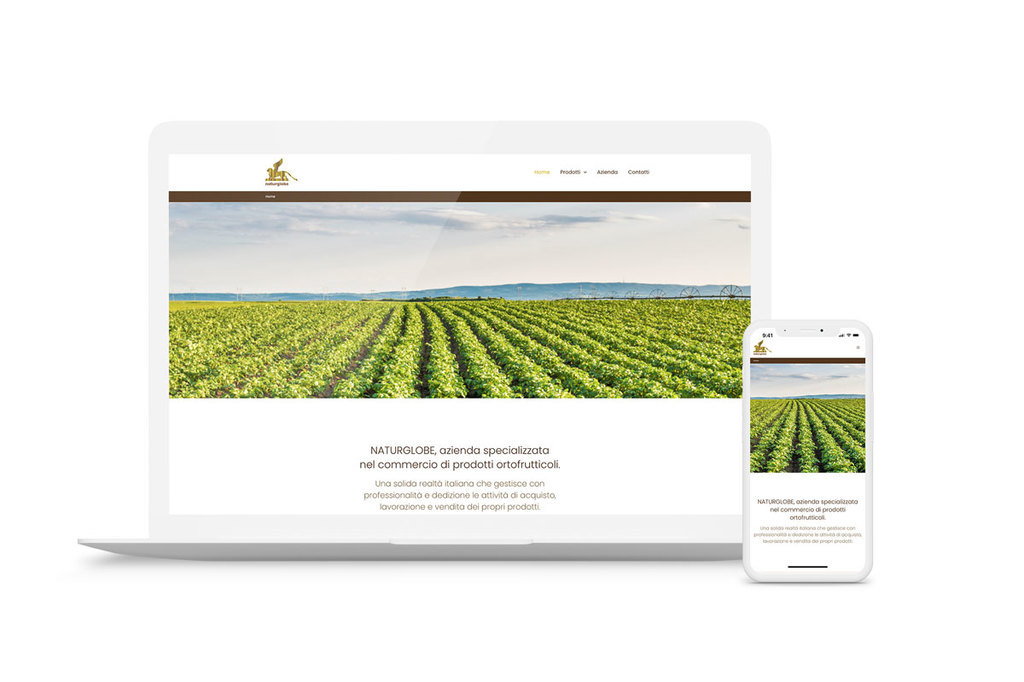 CUSTOMIZATION OF THE CMS
The goal of Naturglobe was to create a site that intercepted its buyer personas, mostly supermarkets and wholesalers, maintaining a stylistic and communicative coherence coordinated with the other channels both offline, such as its own coordinated image, and online, aligning itself with sites such as carrot and Venetian potato landing. To provide the client with a view of the final design, a graphic prototype was created on Adobe XD to show the client in advance how the future website would be designed.
We opted to build a custom site based on WordPress, going to modify all those sections of the CMS that would have allowed us to obtain greater customization and that would totally reflect the graphic prototype created previously. This possibility of customizing the CMS has allowed us to make future changes more accessible, such as the development of a news section and the addition of new languages to reach new foreign markets.
COMMUNICATION FOCUSED ON PRODUCTS
The homepage is the first page that the user displays where he is introduced to the Naturglobe company and the products and brands it deals with which are the main focus of the entire site. The product sheets have been structured to provide visitors with all the useful information, studying an ad-hoc solution that would show the seasonality through a calendar table, the provenance with the use of a dynamic map and a final schematic table that would provide a reading. quick measurements of the pallets and other details.
The products page shows an overview of Naturglobe's brands and products and can be consulted by the user, the website is completed by the company page that explains how the company was born and its mission in the regional territory and the contact page in case a user was interested in collaborating with Naturglobe.