Interpolimeri is an Italian company that, thanks to its thirty years of experience and the numerous international partners with which it collaborates, distributes plastic material throughout Europe. In addition to sales, Interpolimeri provides the technical support necessary to help customers choose the best solutions on the market.
THE SOLUTIONS ADOPTED IN THIS PROJECT
WORDPRESS
USABILITY
SEO
RESTYLING OF THE USABILITY AND INCREASE OF PERFORMANCE
For a company like Interpolimeri, a website is essential to showcase the range of products and services offered to its customers, as well as becoming a fundamental tool for communicating their online presence and providing assistance.
It was decided to apply a restyling to the old website, to improve its usability and general navigation and to guarantee every visitor to immediately understand where to find information through a simplifying and natural process. A restyling of the site's usability was therefore fundamental to allow users to find information such as services and products offered but also specific sections to request quotes, assistance or general information on the various sites.
Following the interface study we have developed a mockup to analyze the effectiveness of colors, fonts and all those graphic elements that we will have included in the final website.
USER EXPERIENCE: THE DESIGN
The initial phase of the project involved an analysis of the Interpolimeri competitors, the research aimed to understand the communication used in the plastics market to offer an optimal and easily recognizable experience to the website visitors.

Once the contents to be inserted and the communicative mood have been defined with the client, the logical structure of the site has begun to be designed, in other words the most effective way to reach all the elements present in a simple and intuitive way. It is during this phase of planning that we have studied the positioning and structure of menus, contact forms and sections of the site relating to services and products.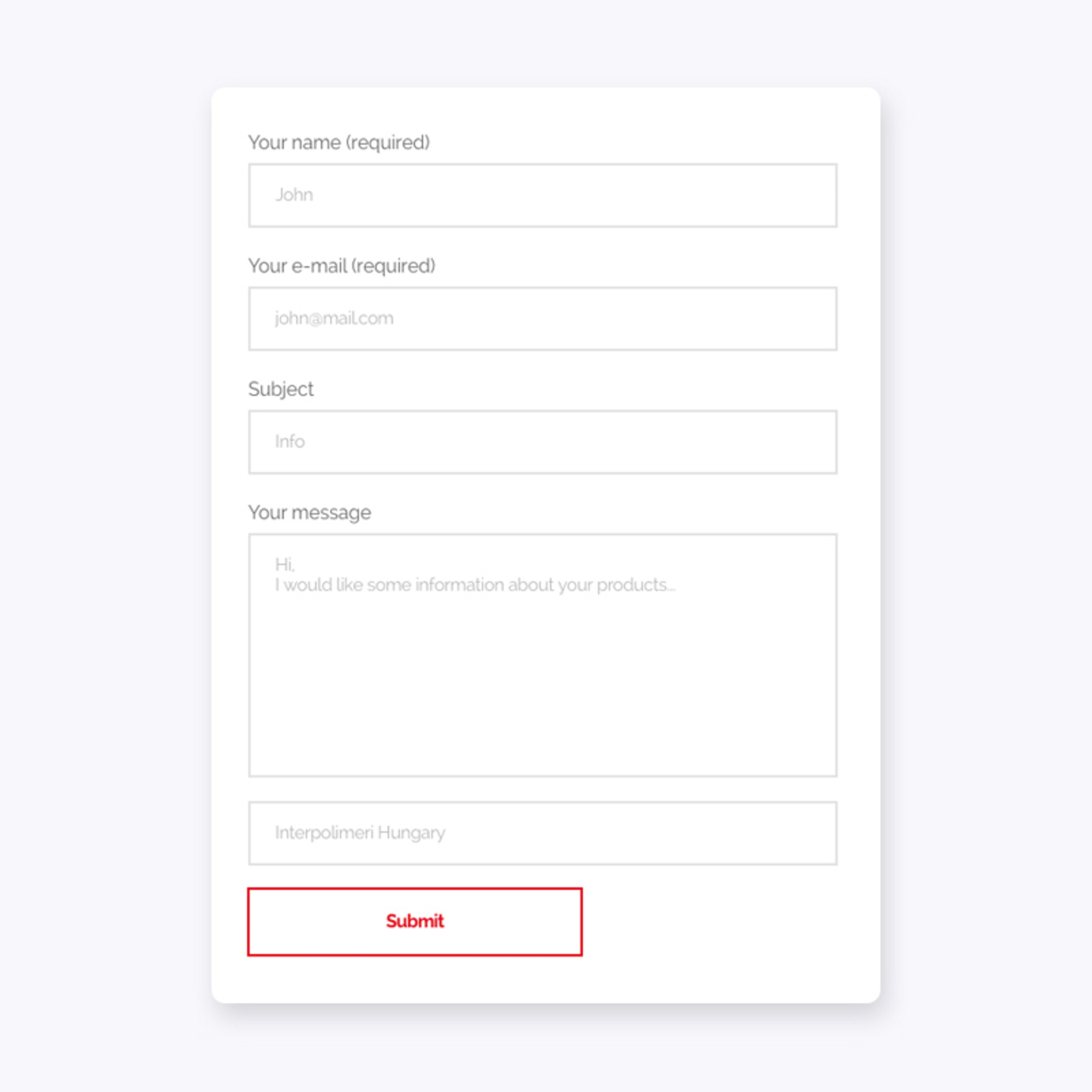 A FUNCTIONAL INTERFACE
The purpose of the website was to show the plastics and elastomers proposed by Interpolimeri but also to provide the tools needed to contact the after-sales service that the company offers to help customers use their products.

It was these dynamics that guided the design of the contact page: here, in fact, the user has the possibility of viewing, via an interactive map, all the operational offices and warehouses of Interpolymers present in Europe to be able to contact them directly via a contact form that sends the message automatically at its headquarters.

Particular attention was also given to the SEO, in addition to the design according to the semantics of the web, we also intervened on the news of fairs and technical information to increase the organic reach of the website both for Italian national and foreign customers through the English language .
IS YOUR SITE SIMPLE TO BROWSE?
We help make your site more accessible to your customers, increasing visits and purchases. Contact us to find out how we can help!