THE ZOO WEBSITE
"The Zoo di 105, the program most listened by the people who listen it" is the slogan of opening the program, and says a lot about the ironic vein that outlines the style of the client.
Telephone jokes and the massive use of vocal distortions to create funny skits, are the order of the day for the most followed radio in Italy, broadcast on Radio 105.
We were contacted to create a new site and a new e-commerce, which had the whole soul of the ZOO guys.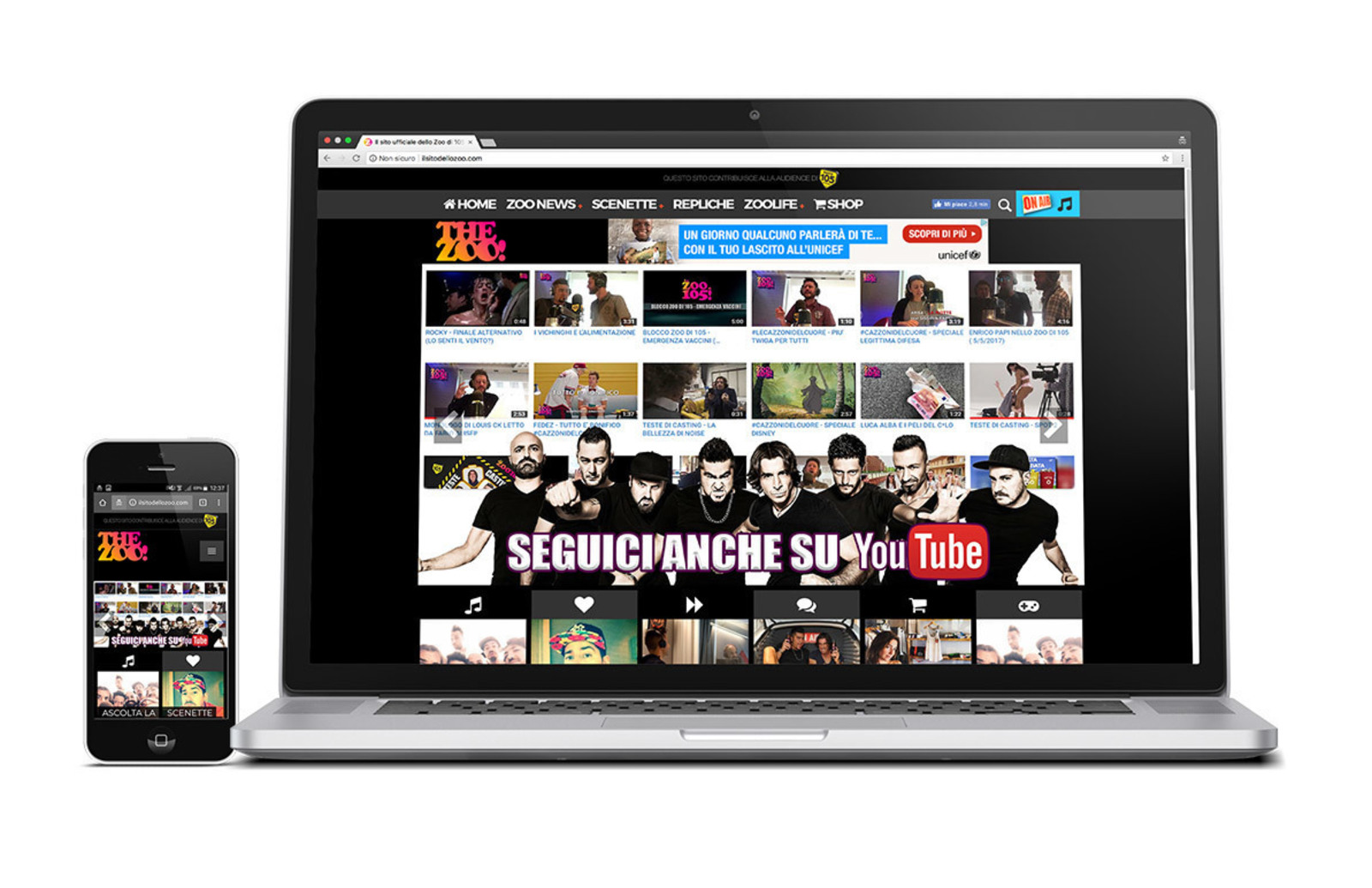 100% CUSTOM, 105% ZOO
The site is totally custom-made and collects all the sketches created by the guys of the Zoo:
we have programmed it entirely using the potential of the Ruby on Rails framework
it is connected to the radio frequency of the program: that allows you to listen to the broadcast live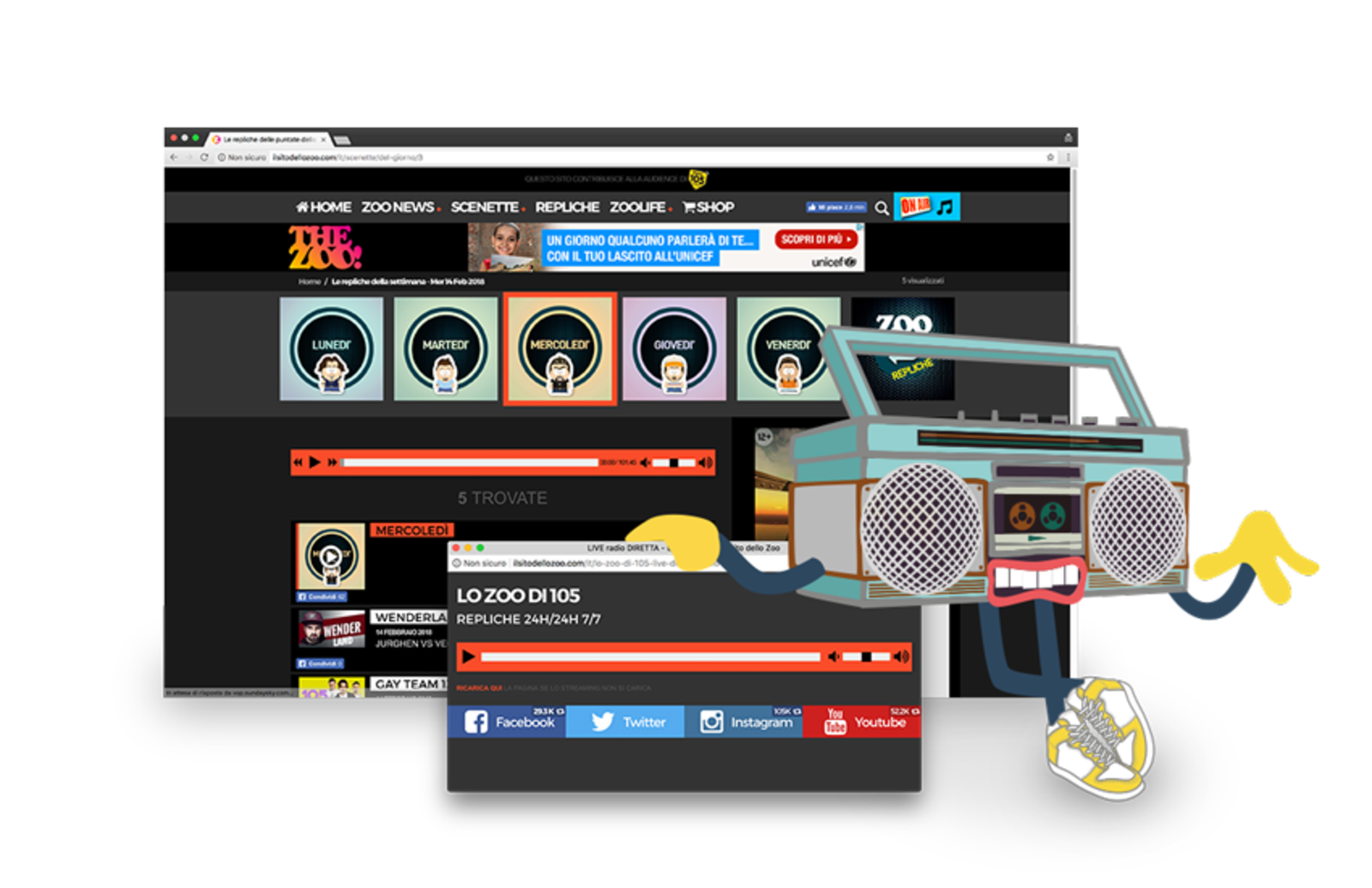 ADS MANAGMENT
A focal point of the project is the management of advertisements within the site: using Google Double Click we are able to automatically manage the publication of ADS in multiple formats, which adapt according to the width and the device used.

THE ZOO DI 105 STORE
It is the official website where you can buy the Zoo di 105 merchandising: cups, accessories, t-shirts, sweatshirts, hats.
A place where you can easily find and buy products inspired by one of the most loved programs by Italians!
We have developed it in Ruby on Rails and it is totally customizable by the customer himself, in an easy and quick way.
It's intuitive, impactful, functional, and of course ... fun!