vividus
THE "NATURE" OF THE PROJECT
Vividus is born from the passion and enthusiasm for holistic therapy, studying and selling pure and beneficial products such as Tea Tree Oil and Fermented Papaya. Unlike many of its competitors, Vividus, the most authoritative "Tea Tree Expert" in Italy, does not simply sell natural products ... It loves them!
At the time, however, the company's e-commerce has become obsolete, backward, and for this they asked us for help in shaping and creating an online shop that smells new, a simple, impactful, innovative and functional site .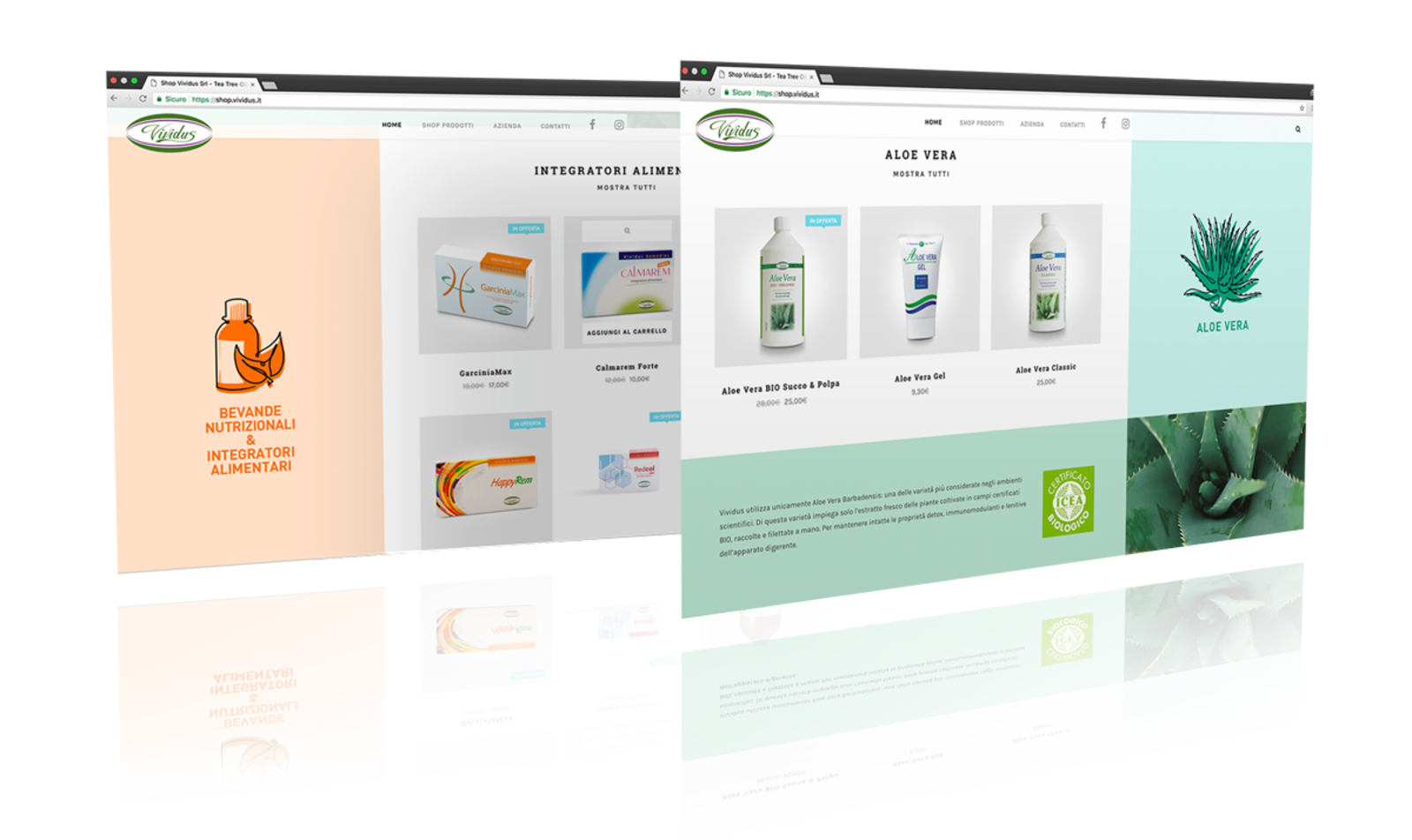 concept grafico: lessismoreadv
LOOKING FOR HARMONY
The site, based on Wordpress CMS, is Mobile First and multilingual.
To make it suitable for the image and needs of the company, we have made changes to customize the basic graphic layout of the Wordpress template.
Blocks of content create a mix of inspirational images, products and information, in harmony with the soft and fresh mood given by the colors and layout of the panels and elements on the pages.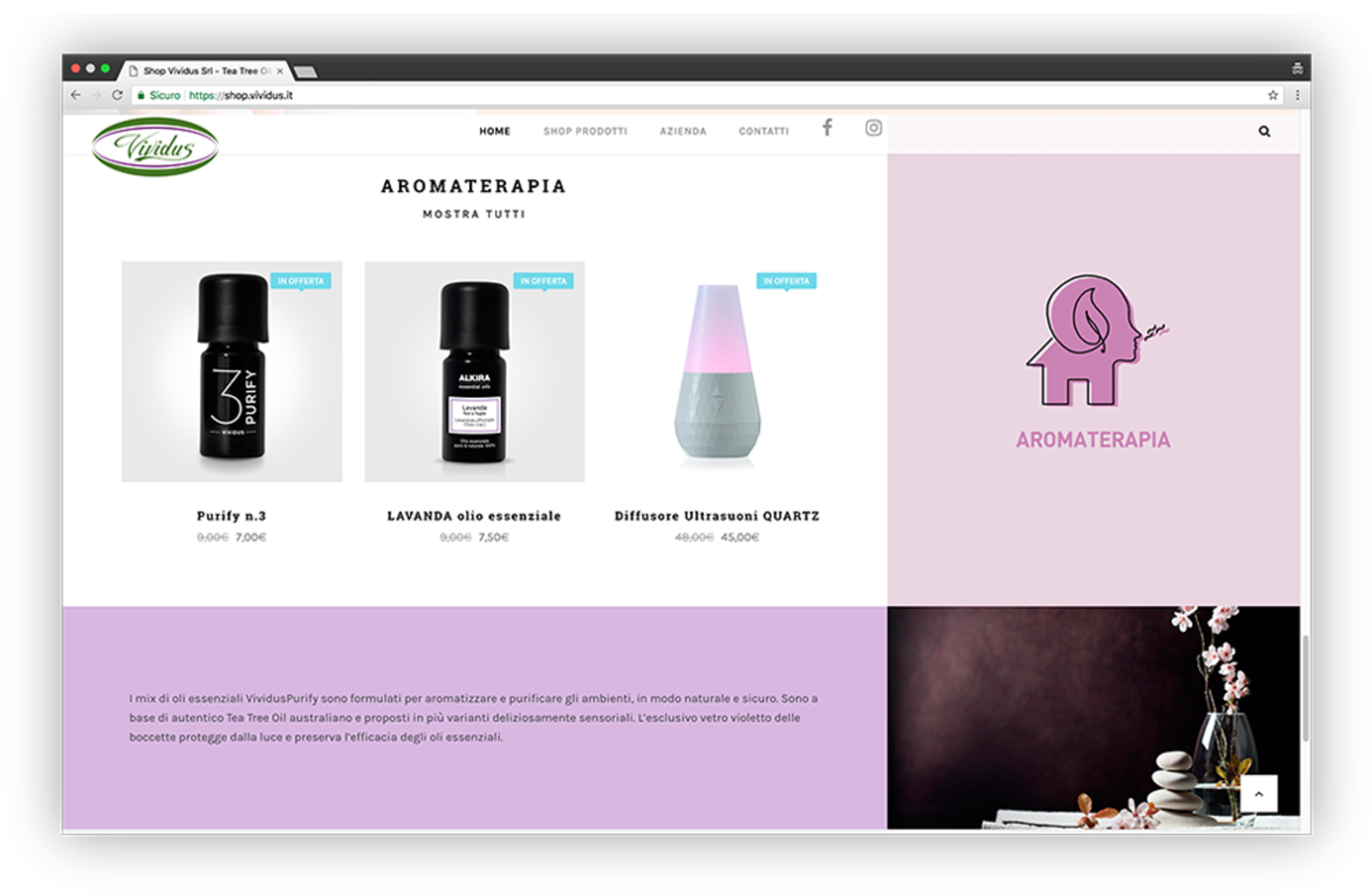 PLUGIN FOR A CUSTOM SITE
Some improvements made:
The insertion of a woocommerce plugin for the e-commerce part
The installation of a plugin for the management of "gifts" when certain thresholds are exceeded.
The customer can customize the maximum amount, after which users will get an automatic gift.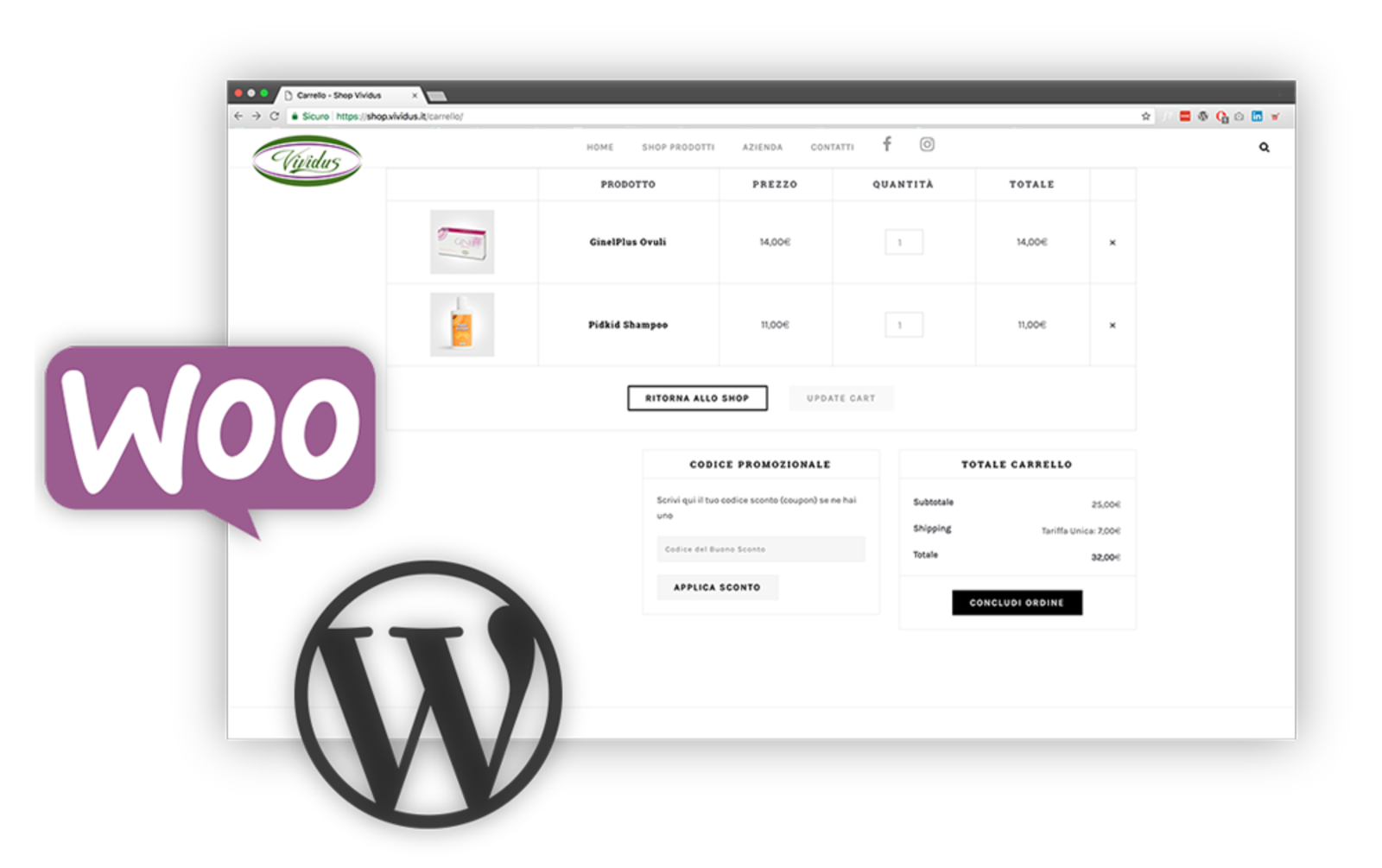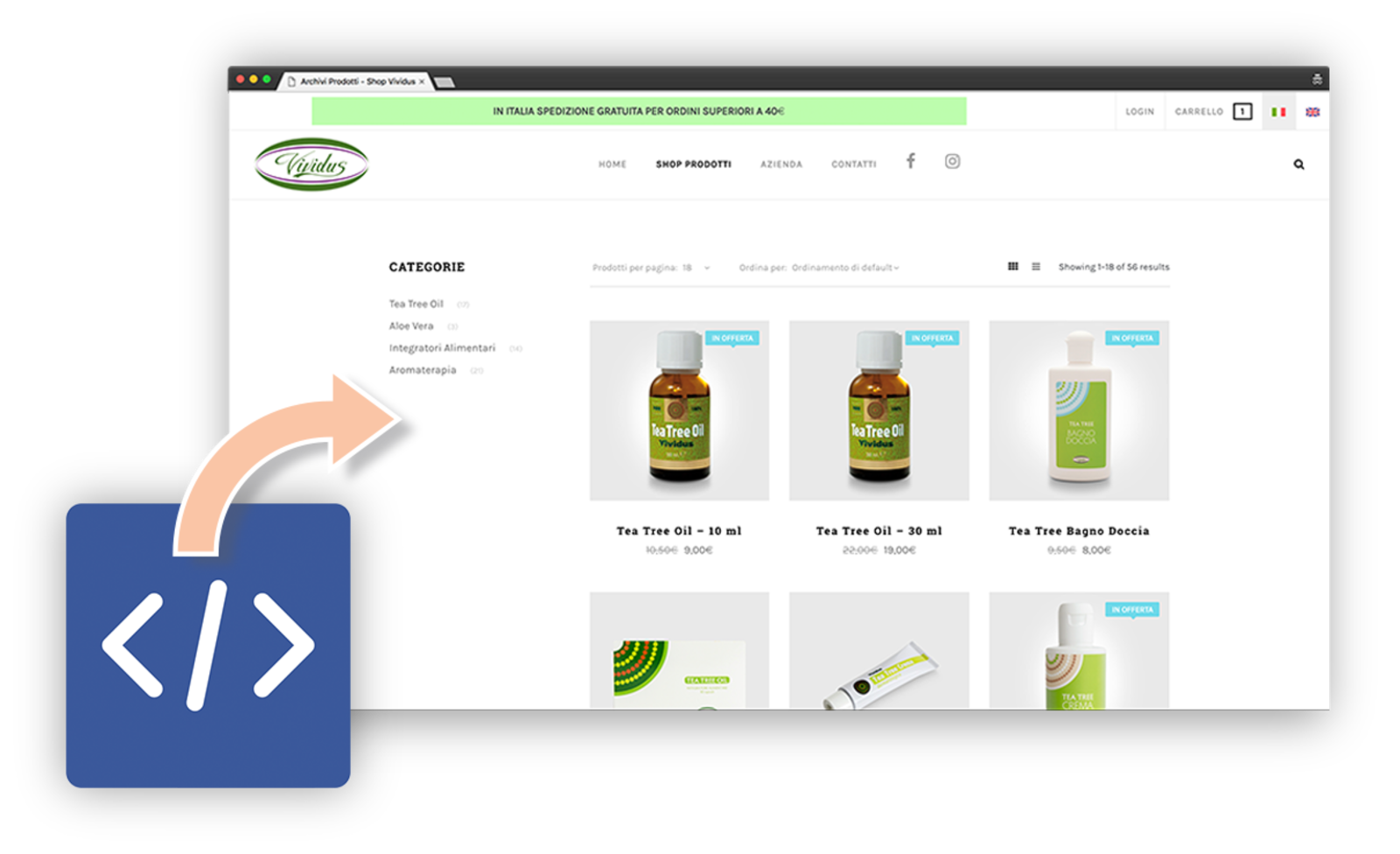 FACEBOOK PIXEL
We have linked the Facebook page to the shop, and set up Facebook Pixel for tracking conversions on the social platform in order to obtain user information useful for the possible development of targeted web campaigns.
Since the site is entirely manageable by the customer, we took care of the training of the admin to use the platform and to create campaigns using the Pixel data.