JAZZ CLUB IN NEW YORK CITY
Named "Best New Jazz Den" in 2018, The 75 Club is one of the most renowned New York Jazz Clubs offering a unique atmosphere. Every evening (in the historic Bogardus Mansion building in Manhattan) talented artists perform in the venue bringing the best of jazz music.
We took care of the technical part, installing and configuring a portal in WordPress that, later, The 75 Club used to easily upload all the informations, photos and events in the program.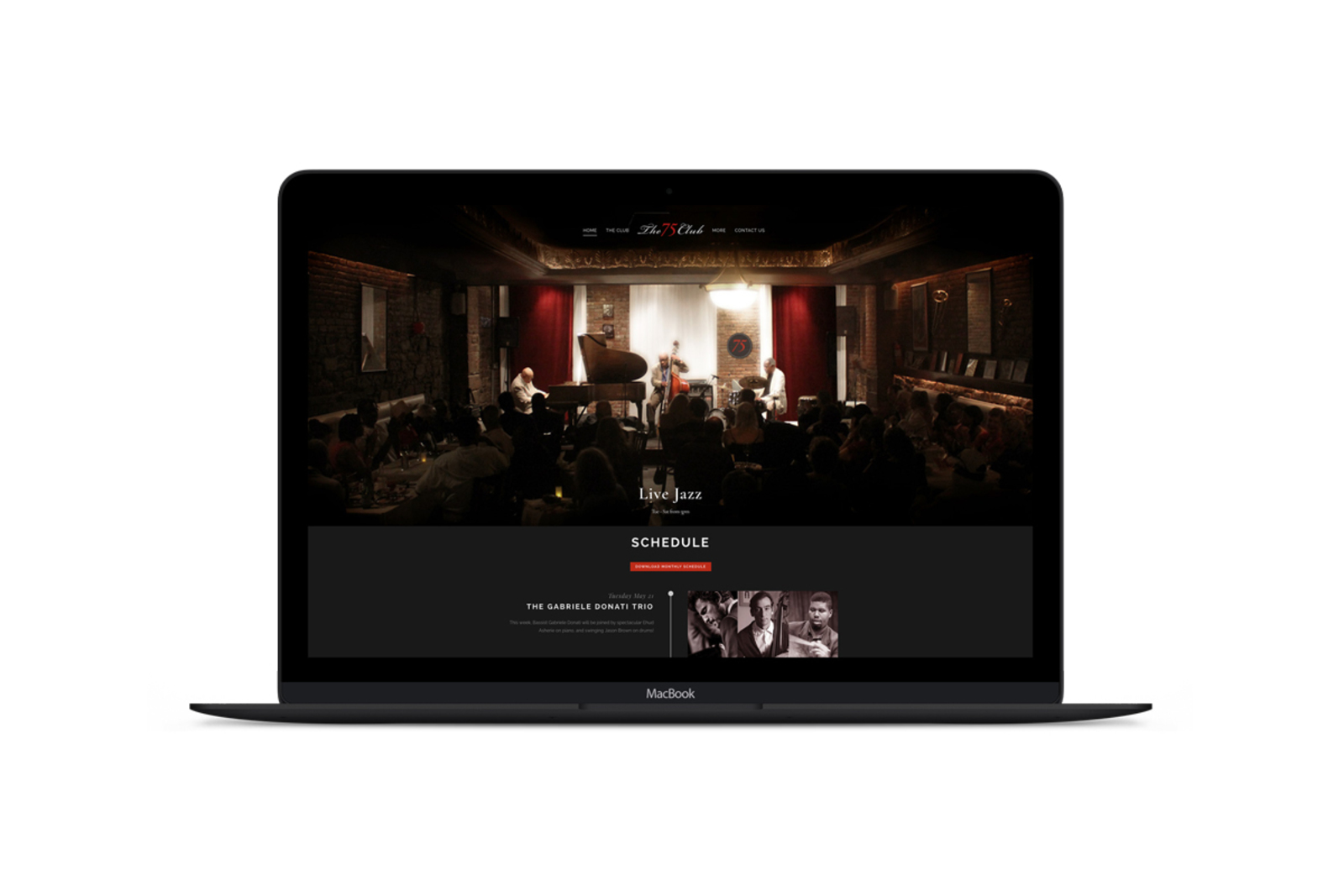 BROWSING AT JAZZ RHYTHM
The homepage was designed to tell right away the story of the club. After the header, in fact, a timeline is shown with all the events scheduled to move to a photo gallery of the most significant moments of the various evenings. We end by giving word to the experiences lived by customers during their stay with a section dedicated to their reviews.
GEOLOCALIZED SERVER
A detail that we have tconsidered in this project has been the choice of the server: a special one has been configured, geolocalized in the vicinity of the user, who mostly visits the site. This has resulted in better performances that have translated into smoother navigability and excellent indexing in search engines.