ALL ITALIAN SHOES
Passion, attention to detail, elegance and rigorously handmade workmanship are the characteristics of the Sante borella brand.
A continuous research and evolution of style, to offer a high quality level.
They asked us to create a website that showed a fusion between craftsmanship and a fresh, innovative look.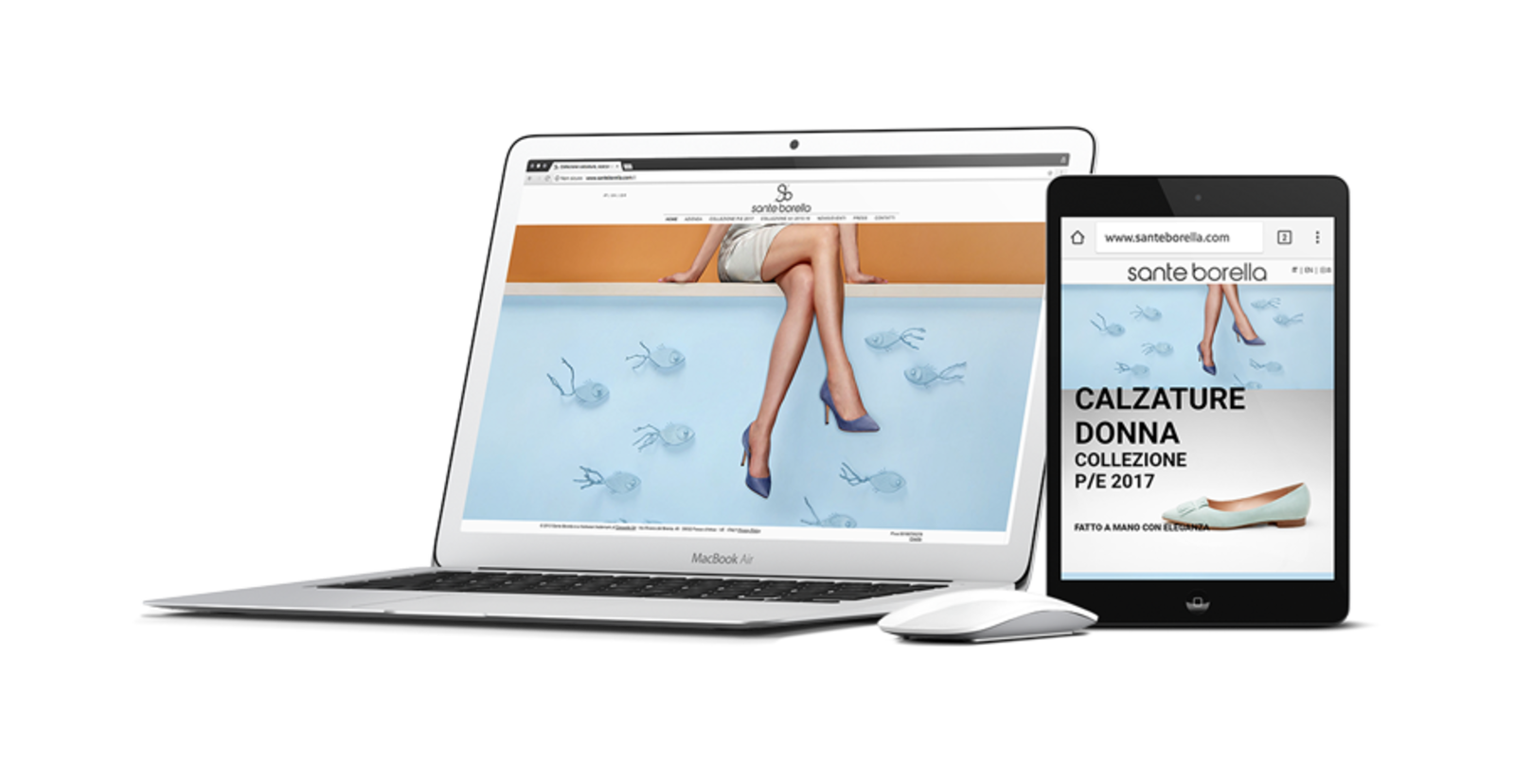 graphic concept: lessismoreadv
THE ARTISAN TRADITION MEETS A FRESH STYLE
The website header contains an intuitive, simple and elegant navigation menu.
We decided to create a combination of flavors: the freshest of the brand, always attentive to trends and always engaged in the search for new materials and techniques; and the oldest one, linked to tradition, to the craftsman, to the scent of leather and handmade.
Here is a colorful homepage that leaves room for a photographic story of the company and its values, thanks to high quality black and white images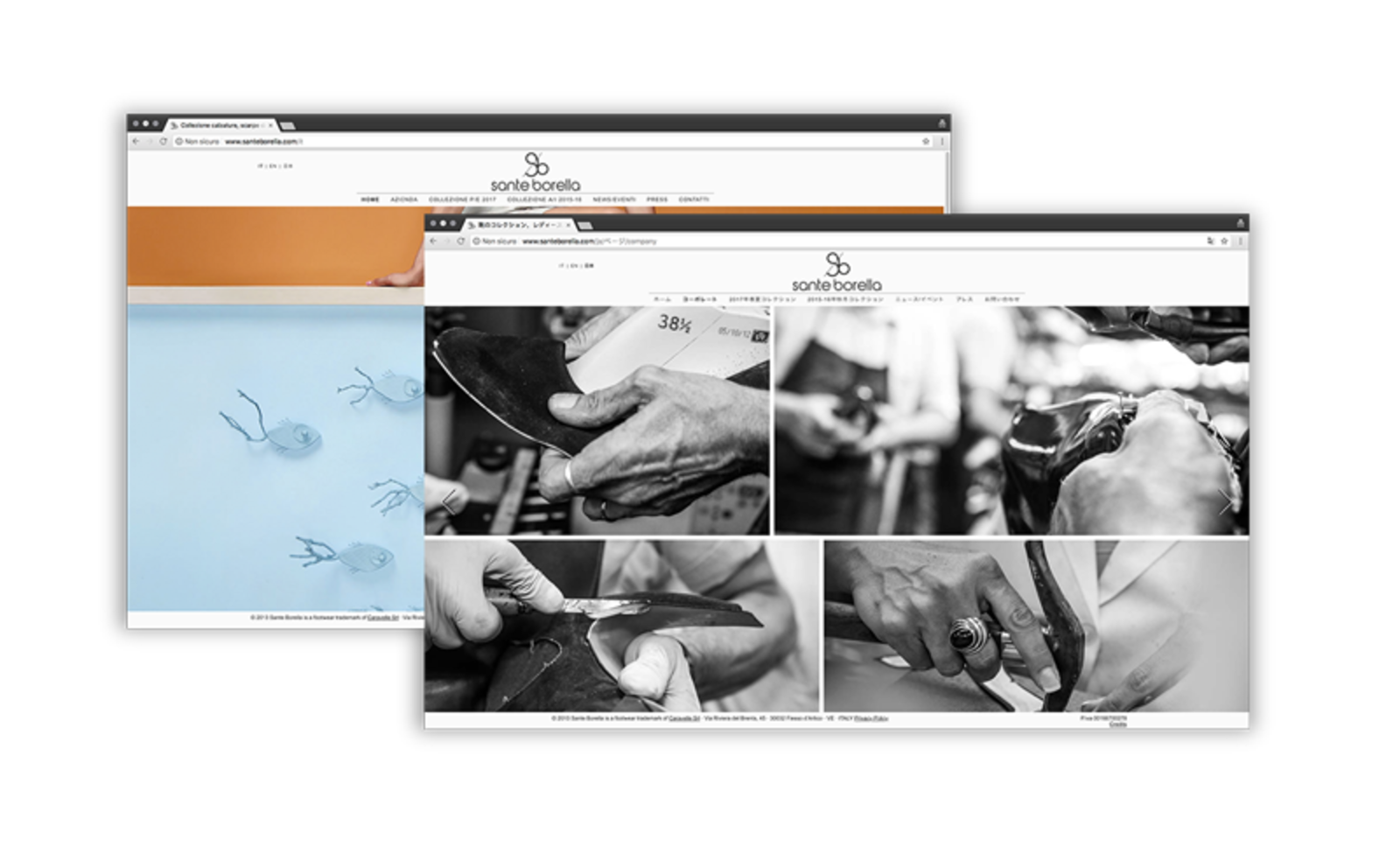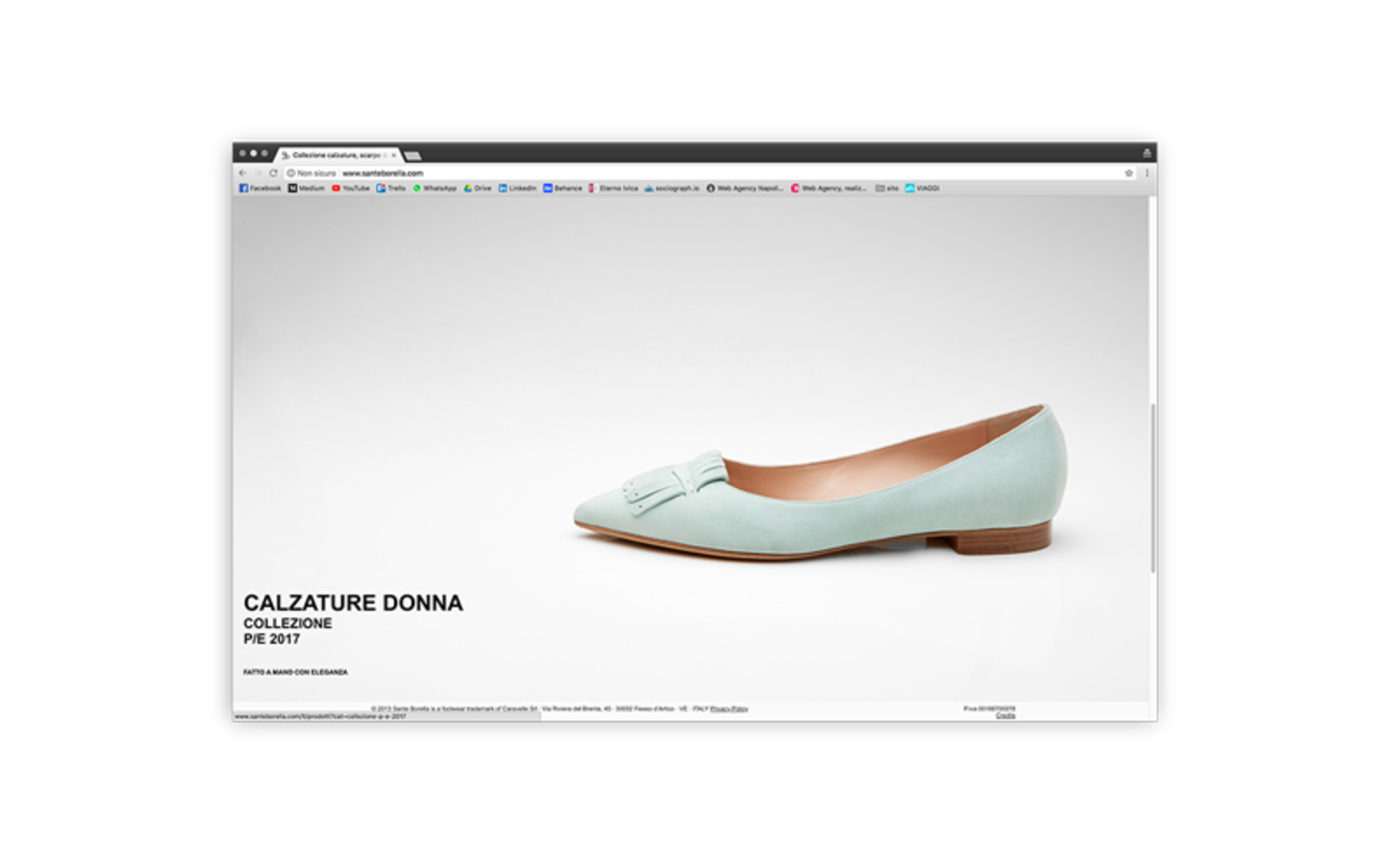 QUALITY AND NOT QUANTITY
We have chosen to create a very photographic site, harmoniously implementing the design with the right images provided by the photographer: if chosen according to specific criteria and with so much attention, they help to improve the perception of the brand, influence the decisions of potential customers and increase the visitor conversion rates.

INTERNATIONALIZATION WITH THE MULTILINGUAL PLUGIN
Feeling the need to internationalize our users, we implemented multilingual support, offering in this way content in multiple languages.
The versions available are Italian, English and Japanese.
This move has amplified the company's sales boundaries to foreign trade, attracting potential foreign buyers interested in the site and the products sold.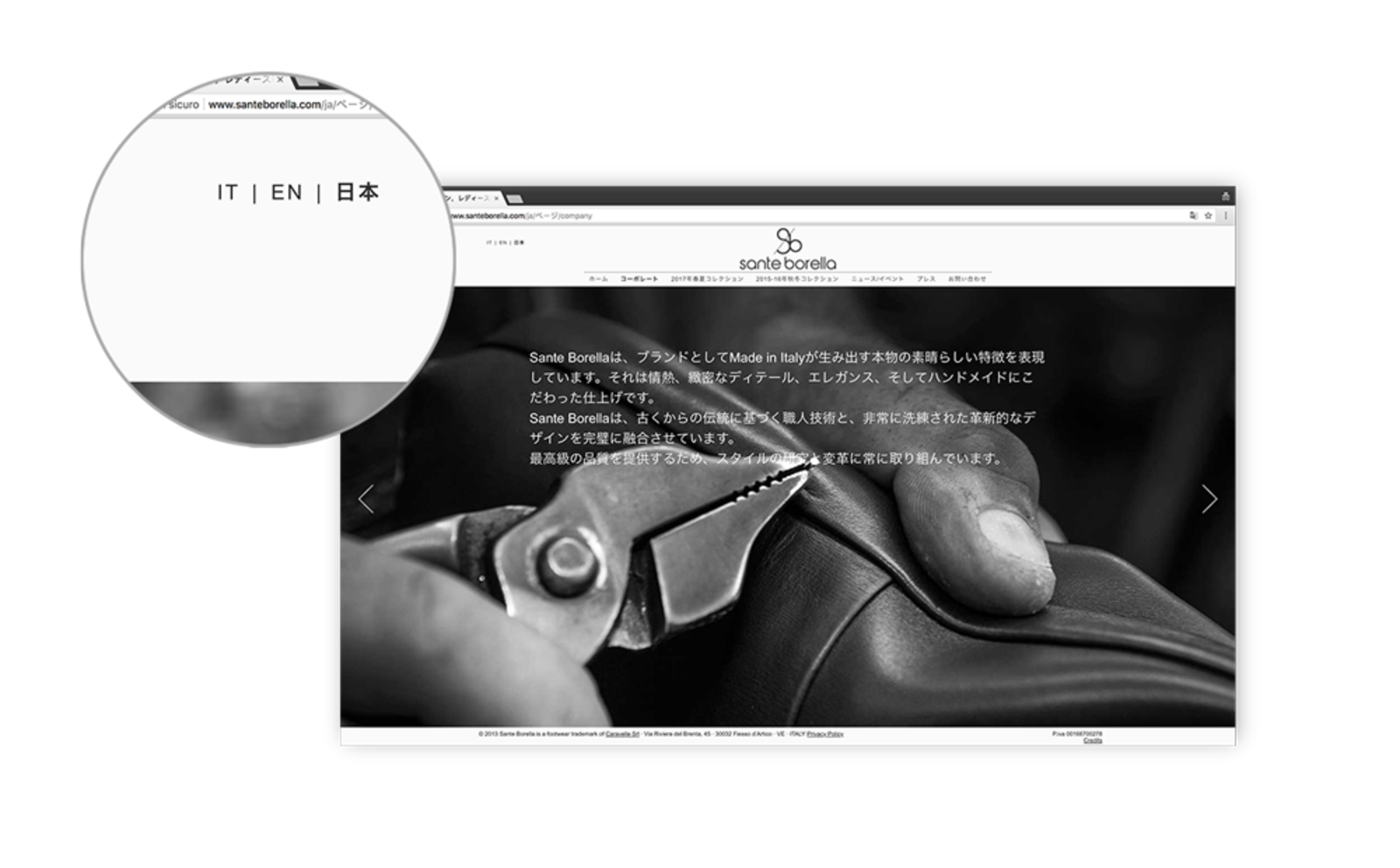 SOME TECHNICALISM
The site was developed with Ruby On Rails, an open source framework for web applications written in Ruby.
The site is therefore 100% custom and is equipped with an intuitive admin that makes it easy to insert and edit content.