DOCUMENT MANAGEMENT FOR TRADE AGENTS
Mastergest is a management software as service designed and created mainly for multi-firm commercial agents.
Ask us for a free demo whether you are a single business agent or even if you are a partnership.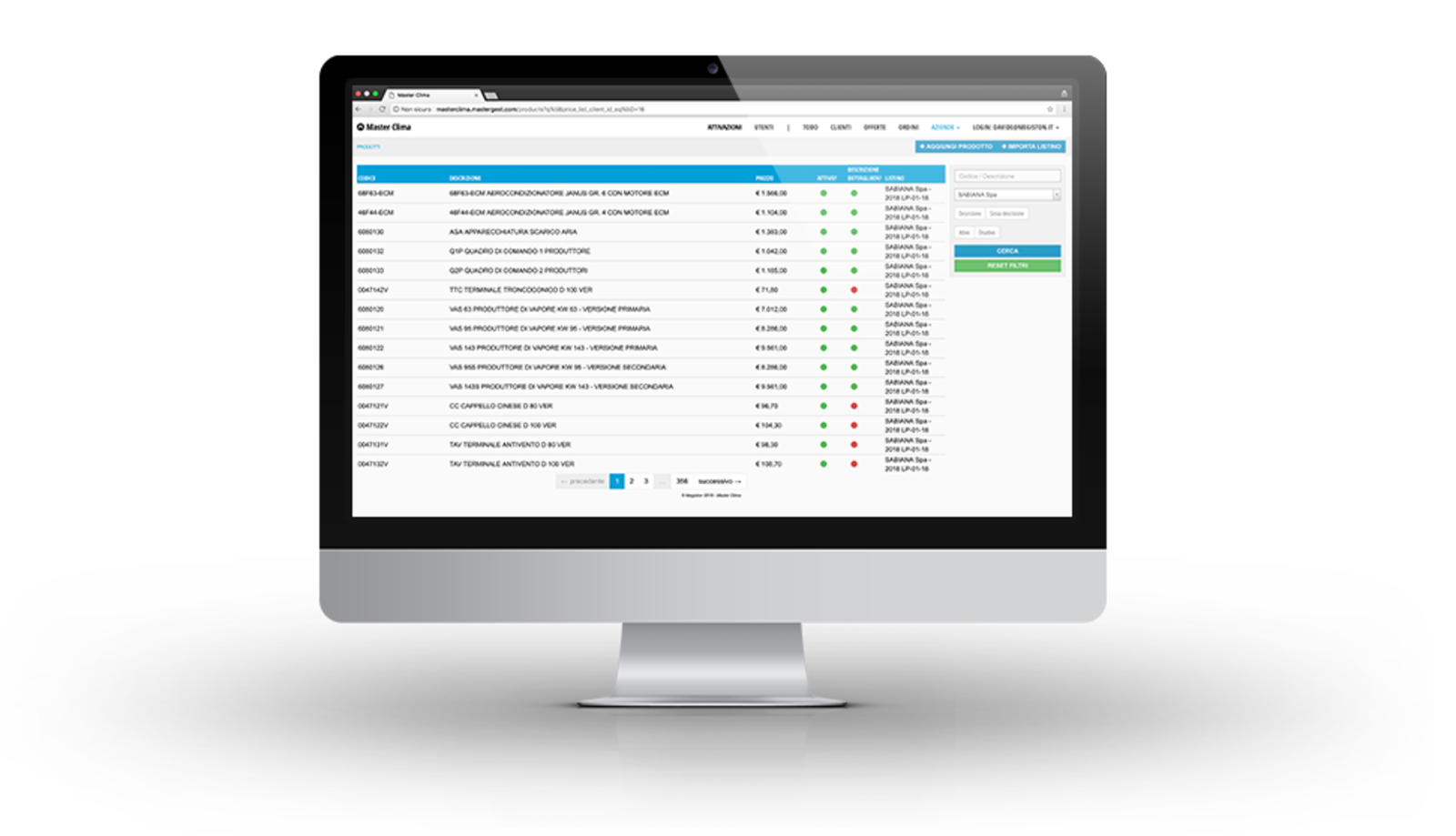 FLASH OFFERS GENERATION!
It is the strength of our software: the easy and immediate generation of multi-mandate offers. In a few simple clicks you can create the offer and download the pdf to send to your customer. Keep your offer up to date by saving the progress and then automatically generate separate orders for each client.
MANAGEMENT OF CATALOGS AND MANDANTS
Easily manage your product catalogs,
importing all the products in one shot using Excel sheets.
The system will take into account the prices and year of the catalog automatically when generating the offers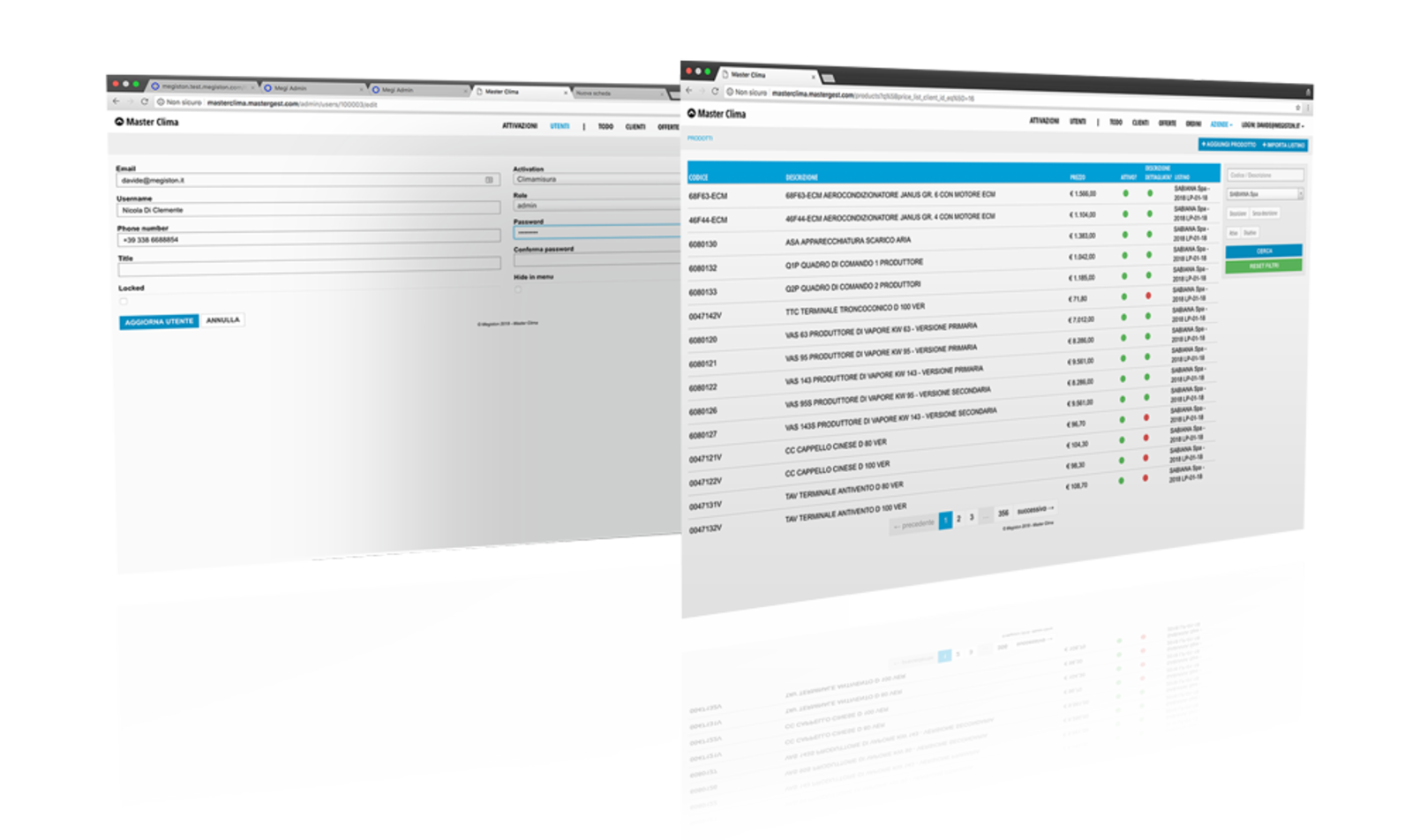 TO DO LIST
As you navigate in the application you can take notes with deadlines to never forget anything.
You can link the "todo" deadlines to customers or to offers or orders.
In the case of companies, "todo" can be assigned to colleagues or co-workers to better organize the work
ANAGRAPHIC MANAGEMENT
Mastergest obviously contains a customer management function: you can save all the customers you want with all the related data such as personal data, billing preferences, payment and shipping. You will have the possibility of associating to each client infinite internal contacts to which to refer the offers.
TRACKING OF THE DOCUMENTS DELIVERED
The application includes a Documents section where you can enter a record of the documentation that you need to deliver to your customers. These same documents can be found within the management of single customers and indicate which list/catalog/document you have delivered or not.
A filter system will then allow you to find out whether or not this customer has received your document.
SYNCHRONIZATION WITH MAILCHIMP
You can connect a customer list in Mailchimp to your customer list to be able to make targeted communications based on the type of customer, sector or geographical area.
CUSTOMERS WHO HAVE CHOSEN MASTERGEST