WEB SPACE FOR REAL VENETI
Il Veneto Imbruttito is the portal of excellence to research all the news, stories and contents about the Veneto region. Created by the duo Andrea Ronco and Paolo Dalla Riva, the brand has expanded from social media more and more, bringing new contents and becoming a reference point for the "Veneto lifestyle".
We have collaborated with Il Veneto Imbruttito both on the web side, creating an ad-hoc site, and on the graphic side, providing an e-commerce for the sale of jerseys which we have taken care of the various prints.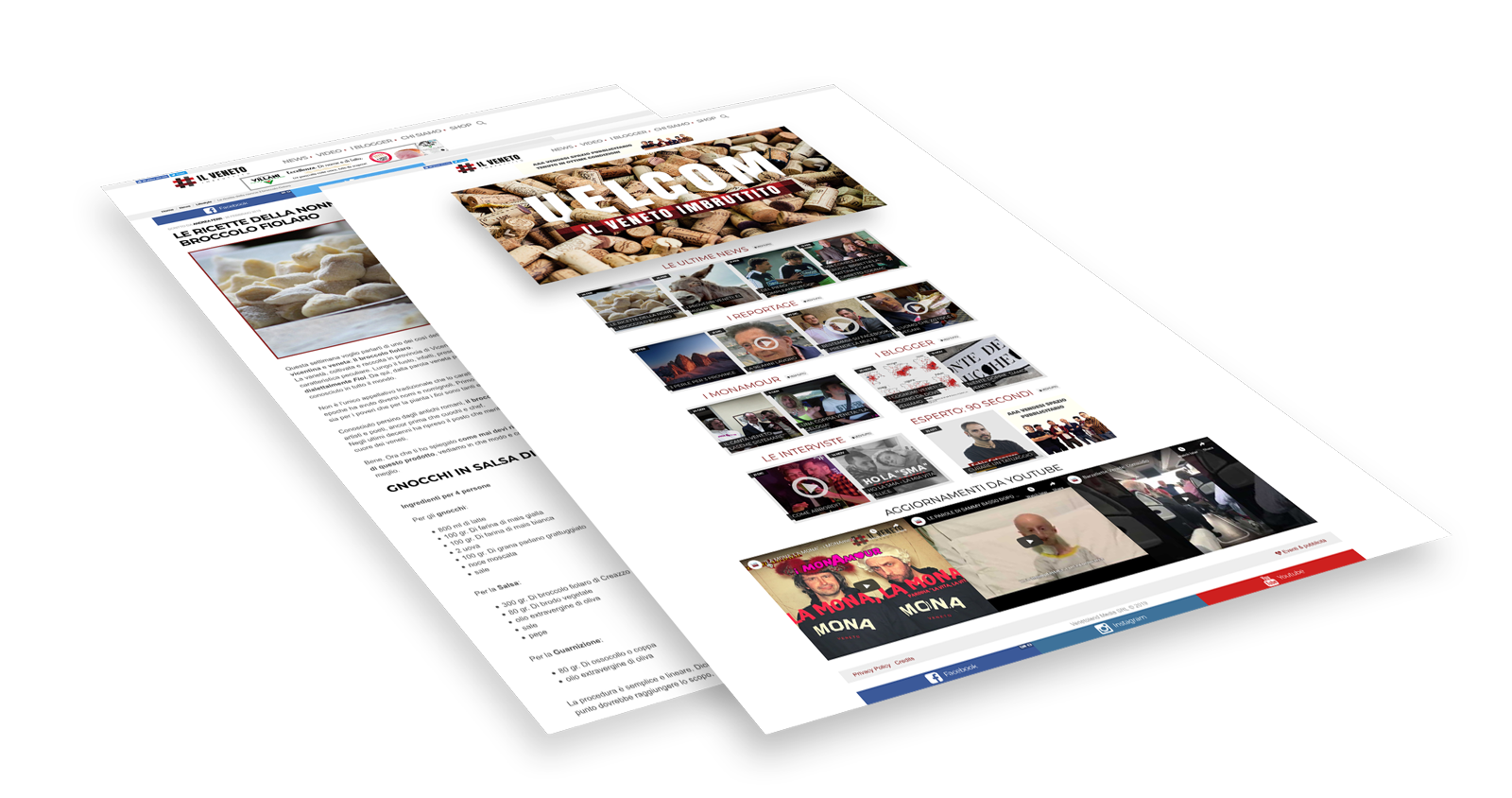 CUSTOM SITE MADE IN RUBY ON RAILS
The site was created ad-hoc to be able to enjoy multiple contents: from simple articles to more elaborate reports.
The portal is able to host any media, be it a video uploaded on youtube or an article written by the Veneto Imbruttito team. Then there are the various links to social media to allow readers to share their favorite content.
The site was opened in 2018 as a reference point for those looking for news and curiosities about the Veneto region.
Interactive HTML5 banners to give the opportunity to advertise through the portal.
In 2019 a shop for the sale of Veneto Imbruttito branded shirts was added.
T-SHIRTS SHOP
Subsequently, a Veneto Imbruttito t-shirt shop was added to the site.
E-commerce has been realized with WordPress and Woocommerce to make content management and short lead times easy.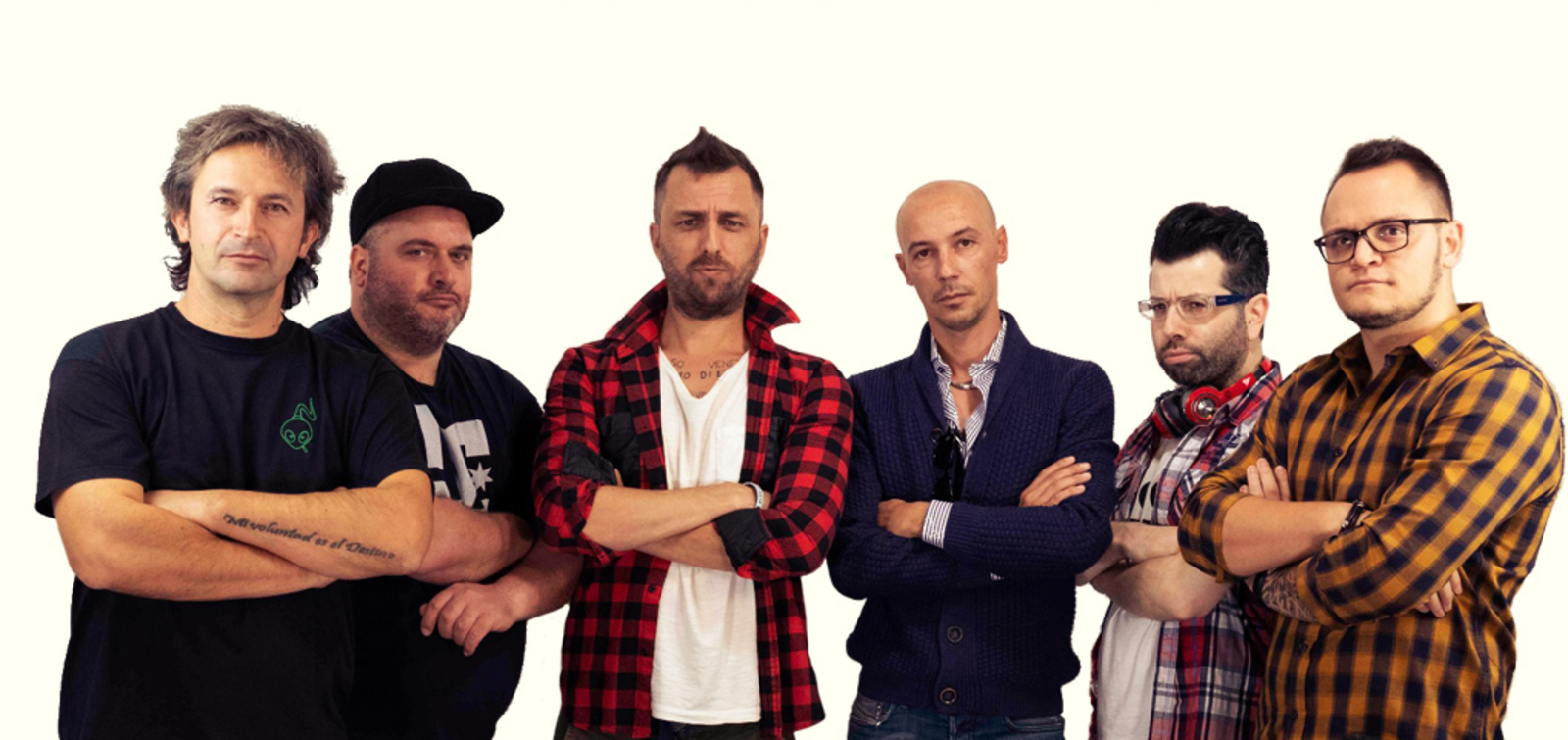 CUSTOM BANNERS
On the site it is possible to display interactive HTML5 advertising banners.
The banner is used to offer advertising space to other companies that want to show their brand and/or products, adapting according to the device on which the site is displayed.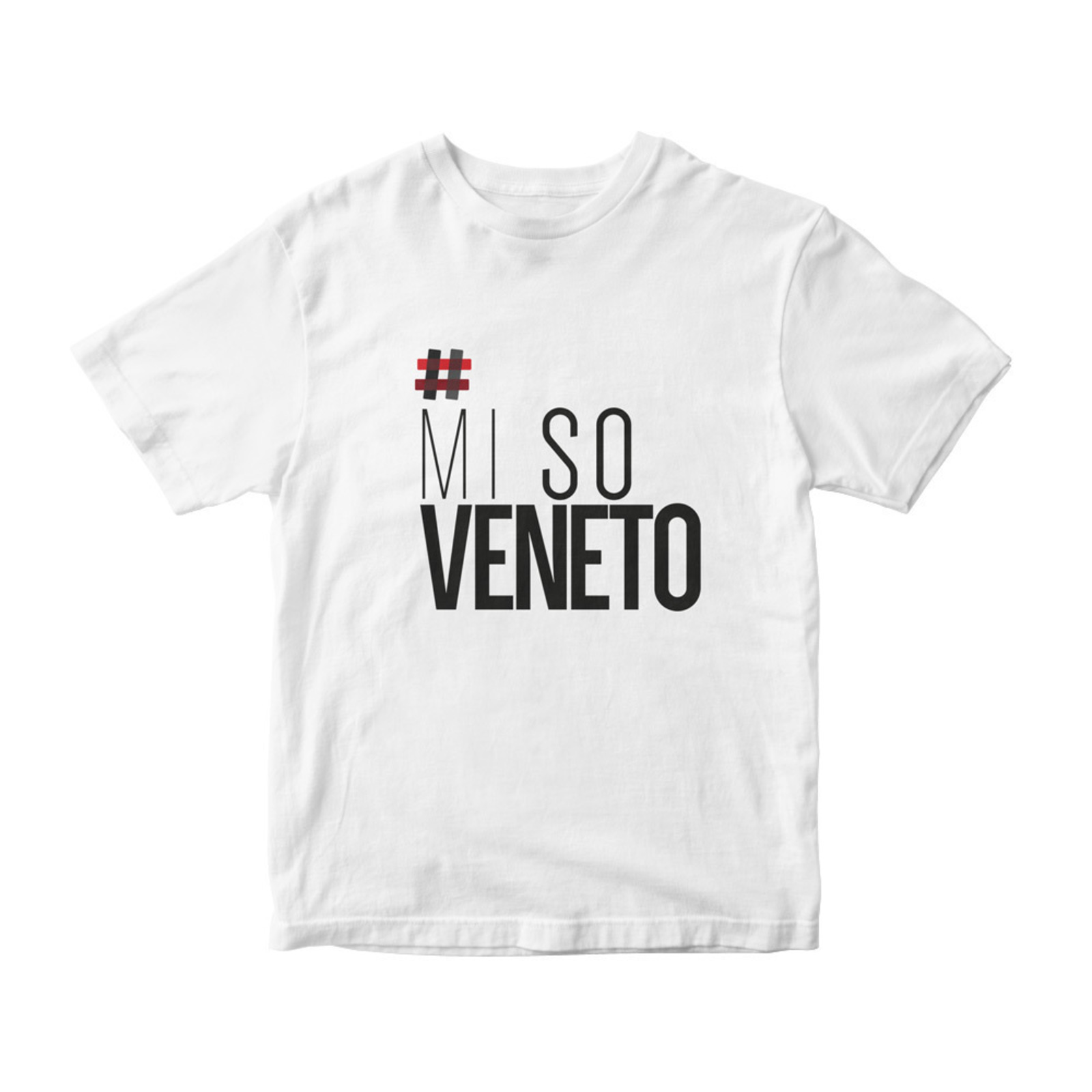 CUSTOM SWEATSHIRTS AND T-SHIRTS
In the shop were created the "Veneto theme" t-shirt graphics.
The store is full of proposals for all tastes: from dialectal ways of speaking, to Venetian countries to the catchphrases born from the viral videos of Veneto Imbruttito.