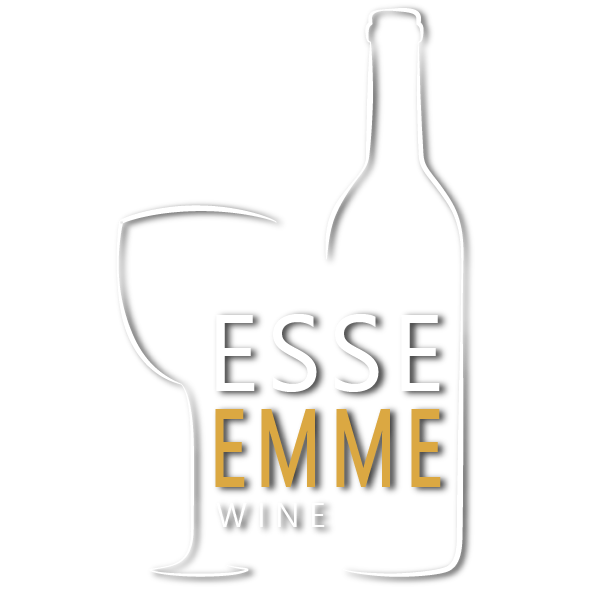 Essemme is a place to choose a good bottle and get advice for a match or a gift idea. The business specializes in the sale of wines and spirits with a particular focus on national and French wines, a highly specialized shop thanks to a careful selection of the products that enter its catalog.
THE SOLUTIONS ADOPTED IN THIS PROJECT

SHOPIFY

GRAPHICS & EDITING

PHOTOGRAPHY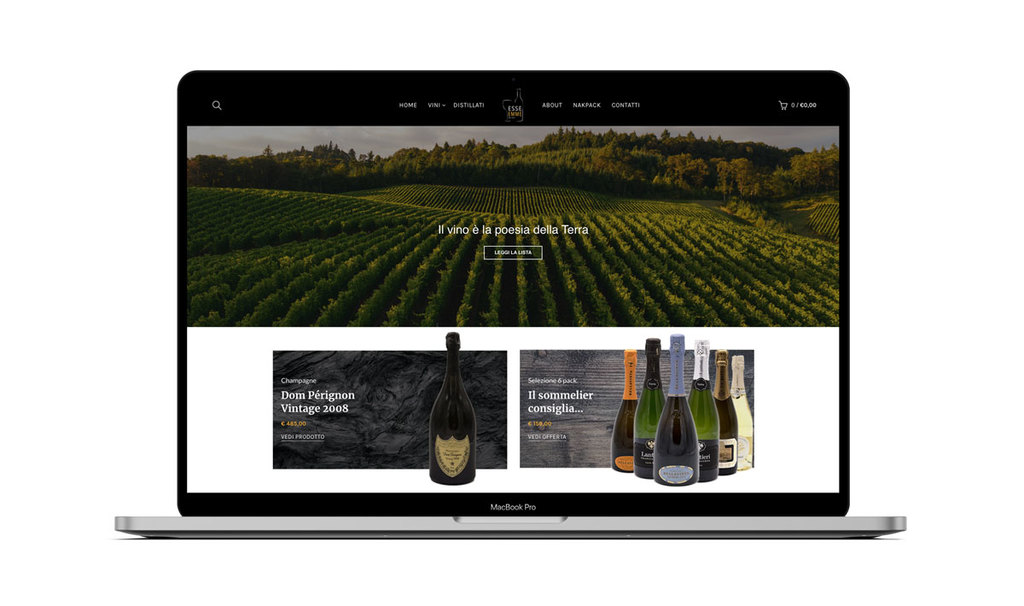 DIGITAL ENOTECA THANKS TO SHOPIFY
Shopify allowed us to create this online wine shop in a short time, giving Essemme an easy-to-manage online store, the simple interface of the platform in fact allowed the customer to upload new images, add new products and modify the inventory within the Shopify admin.
After careful research we have selected a modern and responsive theme that allowed us to build the layout of the site, placing sections such as the slider on the homepage, the products in evidence and other elements related to the research and selection of wines in the store by placing the attention of visitors to the offer of articles carefully selected by Essemme.
Thanks to Shopify, the customer has obtained a real e-commerce platform, capable of easily adapting to all digital needs with a graphic design that provides users with a platform that is perfectly consistent with the beverage sector.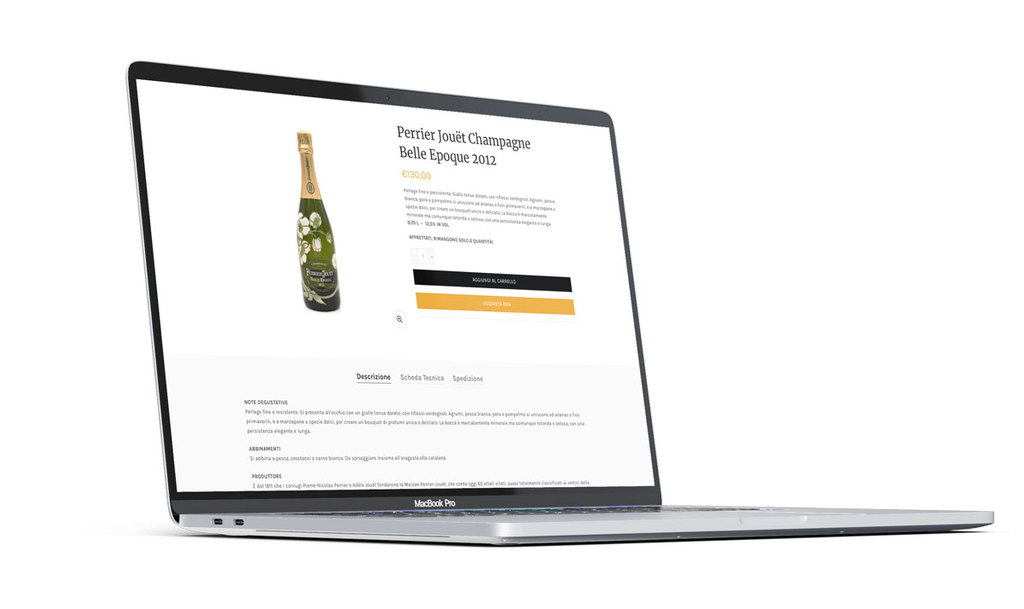 SEO FRIENDLY PRODUCT SHEET
Each wine and liqueur on Essemme has a product sheet that carefully describes the type of product you are viewing, helping the customer to choose his purchases.
In fact, the texts present are not limited to describing the type of wine but also the sensations it returns when you taste it during your meals or moments of company. To complete the page is the presence of a description of the cellar of origin, useful to understand where it was produced and with which winemaking techniques.
Each description is unique for each item, allowing us to show all the features of the products on the store on Google and helping users find what they are looking for right away.