COLLECTS ART WITH THE HELP OF EXPERTS
Artvisor ltd, based in London, is a startup founded by art experts Piero Tomassoni and Marco Alazraki.
It consists of an online platform that combines international mediation of contemporary works of art with a personalized service of free consultancy for users interested in purchasing contemporary art.
Piero and Marco relied on our team to realize their dream of selling contemporary art online: we took care of the total design of the web platform as well as the corporate identity.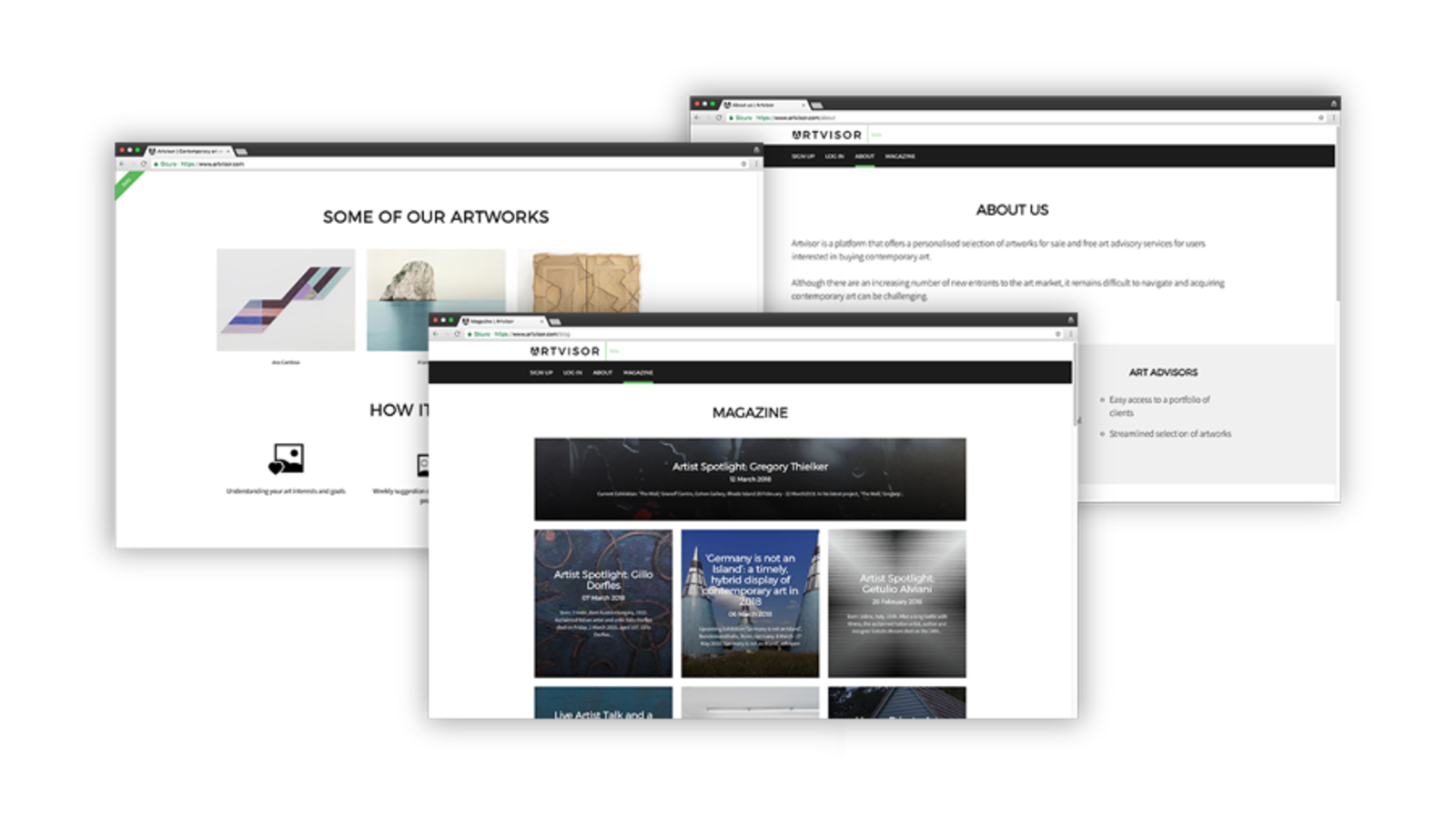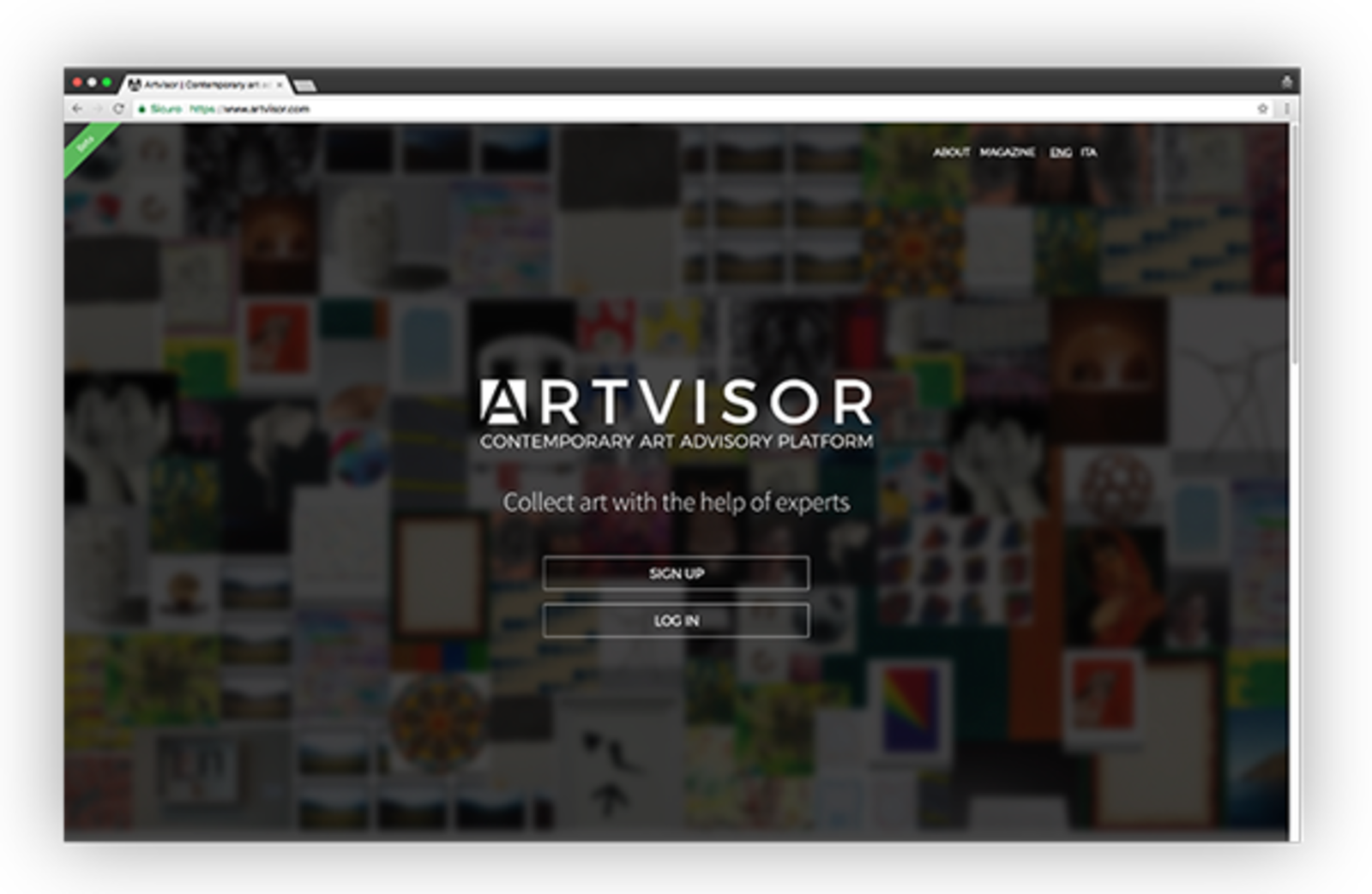 A-Z PROCESS
The platform, commissioned in 2015, was created entirely from scratch.
The Analysis and Design process was followed from A to Z, concluding with the development in Ruby on rails totally tailored.
DEVELOPED FUNCTIONALITY
User profiling through a variable questionnaire
System of assignment Artvisor based on user profiling
Intelligent selection of weekly works of art (sent via email) that are of interest to the user
Online sales system with credit card integration
Communication through real-time chat
Referral system and invitations and commission management
Complete management of the galleries with insertion of the works to be put up for sale