FISHING SOLUTIONS
Alemanni Sub is a Modenese family that from a small artisan laboratory becomes a leading company in the underwater fishing sector thanks to the high quality of its products and the implementation of effective marketing choices.
The philosophy of Alemanni Sub is to offer scuba gear that is efficient and well built: attention to detail, innovation and continuous research are the cornerstones of the company that we have transferred online.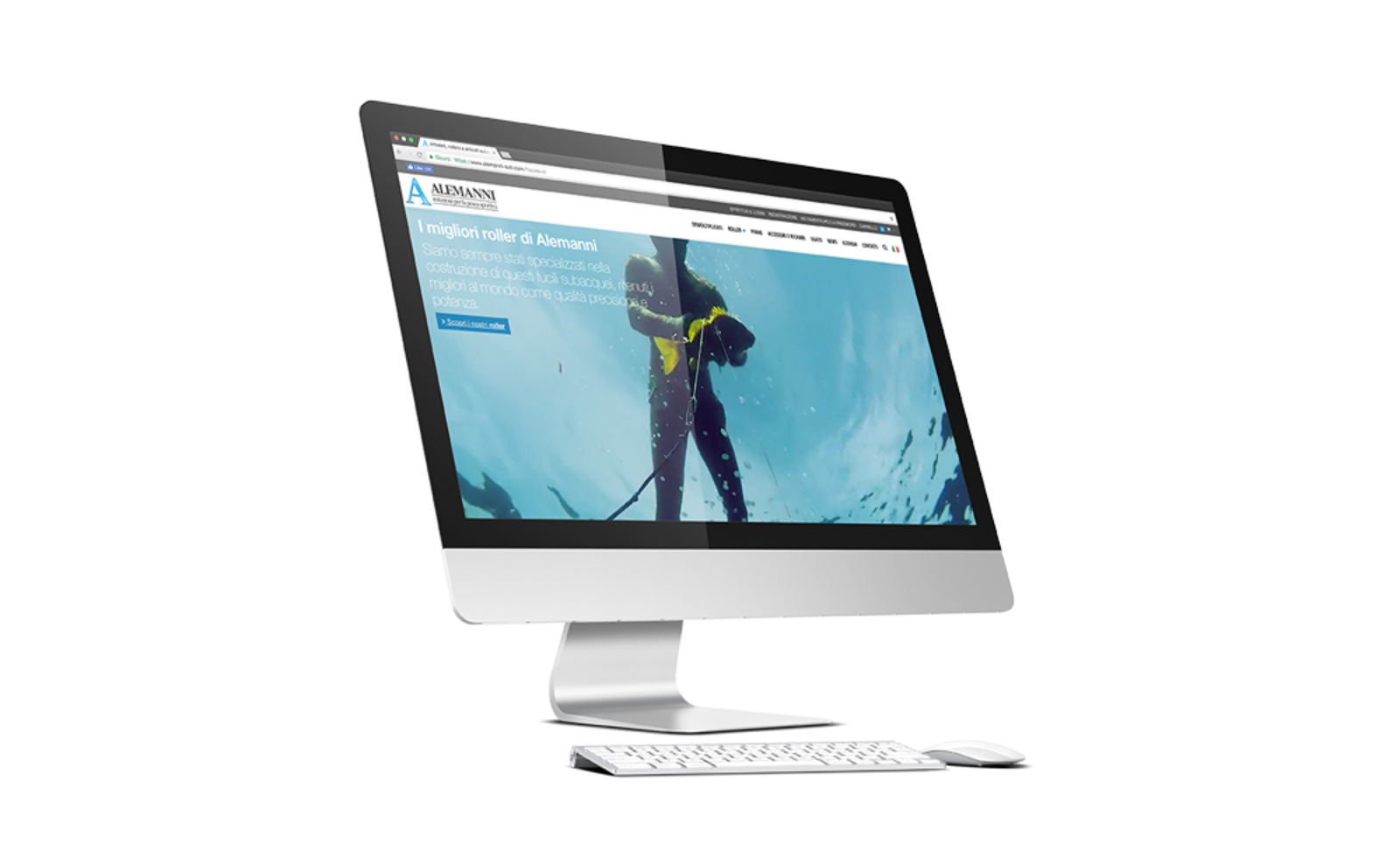 A PROJECT MADE IN RUBY ON RAILS, TOTALLY CUSTOM AND IN CONTINUOUS EVOLUTION
In 2016 the site is published: multilanguage and technologically advanced. An emotional video dominates the background of the home and a digital catalog with photos in the foreground completes the page immediately transmitting the high professional level of the company.

In 2017 the site exceeds 150 daily visits with a 30% bounce rate.

In 2018 the small company in Carpi begins the adventure of online sales, with an entirely custom-made ecommerce and configurator, immediately collecting excellent sales results.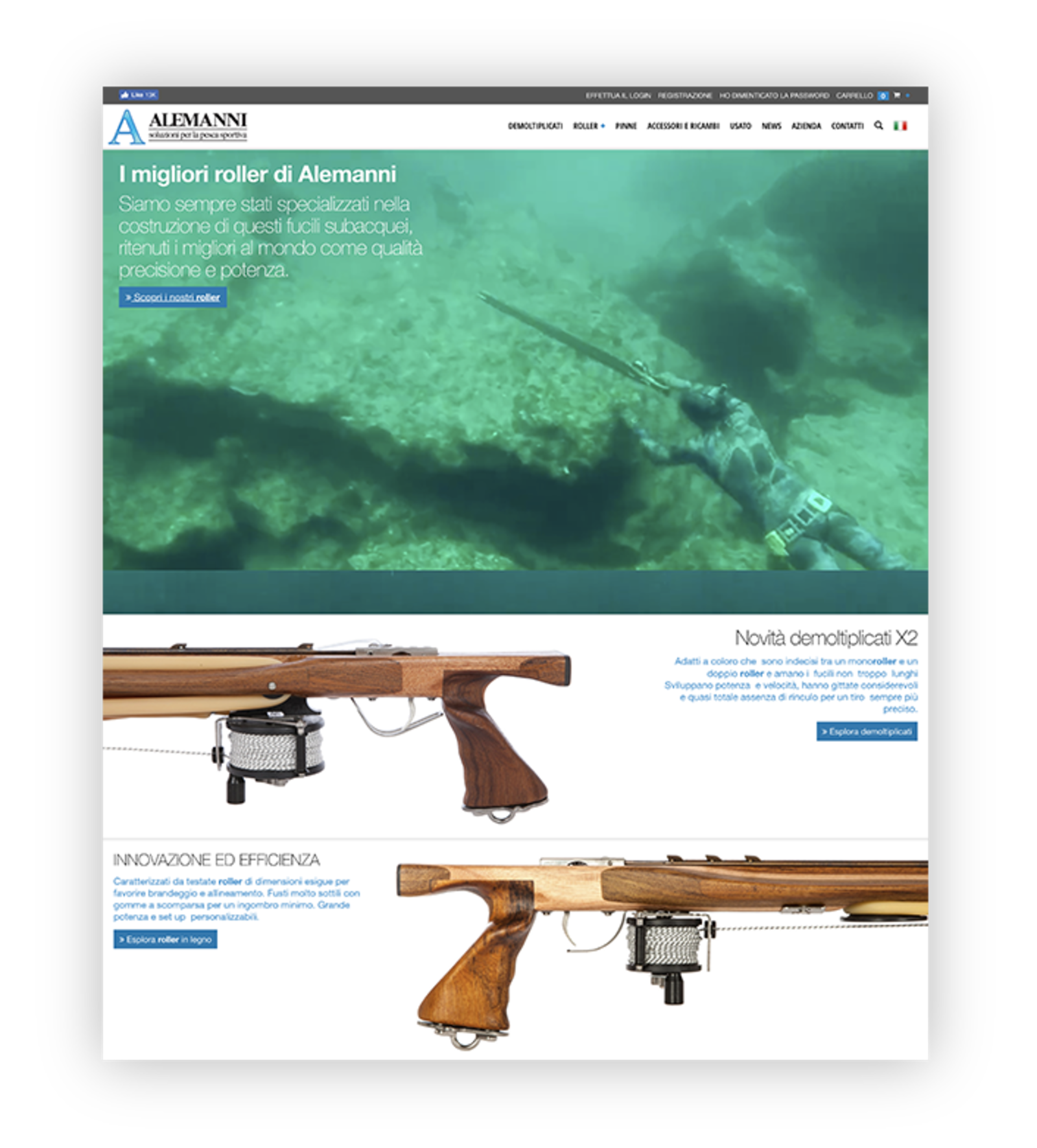 OTHER CHARACTERISTICS OF OUR PROJECT:
Mobile site first
Credit card payments through the Stripe platform
Management system of shipments through zones and states, with automatic cost calculation system
Simple and effective administration interface
Automatic image processing (clippings and automatic compression)
Intelligent search engine
Extraordinary performances with optimized page loads
On-site SEO in a workmanlike manner